Keshi: Give local coaches a chance
Nigeria boss Stephen Keshi believes his achievement in guiding the Super Eagles to the African Nations Cup title should inspire other countries to give local coaches the chance to manage their national teams.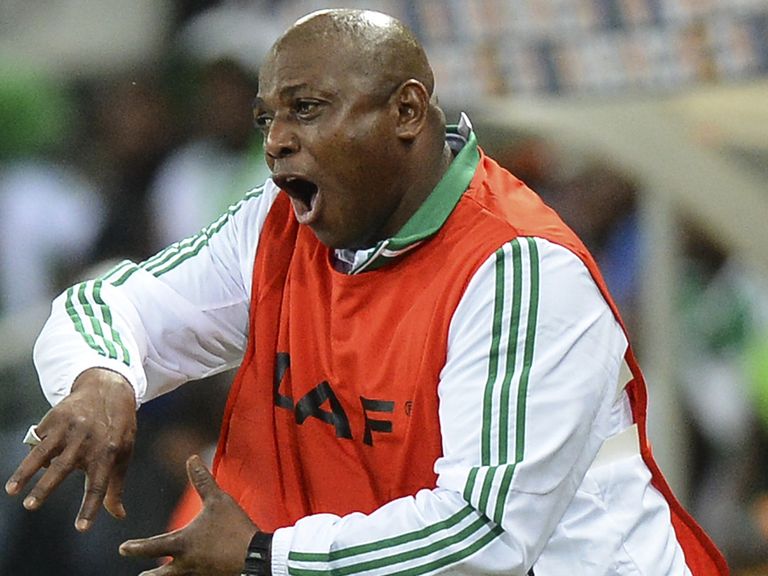 Keshi's men lifted the continental crown for a third time on Sunday night after a 1-0 defeat of Burkina Faso.
Nigeria-born Keshi was in the minority with nine of the 16 coaches who started the tournament coming from outside Africa, with five Frenchmen, a Belgian, a Bosnian, a Uruguayan and a German all in charge of teams.
The tendency to look overseas frustrates Keshi and he insists that national associations should look closer to home and then give their man time to succeed.
He told Nigerian newspaper Vanguard: "My dream was to make Nigerians happy. We are not there yet. This is a work in progress but I want to dedicate this to all Nigerian coaches, who have been praying for this.
"In Africa, they give you a job today and want you to win the World Cup the next day. This cannot work. You have to give local coaches a chance.
"To succeed, we need time and I thank God that all the years of waiting have finally ended.
"Our people do not know how to give you time to get your programme through.
"These things take time but people seem not to care about it. But I thank God for seeing us through.
"There is a lot of potential in this team. I needed to push them and they responded. They were great as a team."
Keshi has spoken out against the influx of Europeans coming to Africa before.
In January he said: "The white guys are coming to Africa just for the money. They are not doing anything that we cannot do. I am not racist but that's just the way it is.
"I am never against a white coach in Africa, because I've always worked with white coaches. If you want to bring in a classic, an experienced coach from Europe, I am ready to learn from that coach, because he's better than me, he has more knowledge than me.
"Meanwhile, we have quality African players, or ex-African players, who can do the same thing, but they're not given the opportunity because they're just black dudes. I don't like it."
Chelsea winger Victor Moses felt Nigeria's victory vindicated his decision to opt to play for the country of his birth despite making one appearance for England Under-21s.
Moses, who was named player of the tournament after a series of sparkling displays, said on Twitter: "One of best days of my life, this is a dream come true. I'm so proud to be Nigerian. The win is for each and everyone of u back home."
---
Click here for completely free £10 bet with Sky Bet & £5 free every week
---