Malaga hit out at UEFA ban
Malaga have accused UEFA of unfair and unjust treatment after they were banned from European competition for one season due to outstanding debts.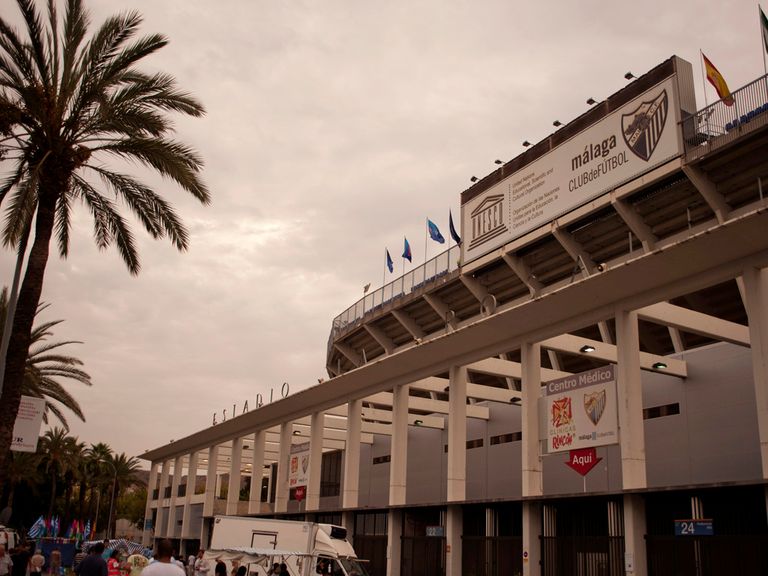 The club have also been threatened with a further year's European ban by the governing body unless they prove they have no debts to other clubs, players or the tax authorities.
Malaga, owned by the Qatari al-Thani family, are currently fourth in the Primera Division but have had huge struggles with financial problems.
They reacted to UEFA's decision with "absolute indignation and consternation" and have vowed to challenge it.
A club statement said: "Malaga Club de Futbol wish to communicate their total disagreement with today's UEFA decision.
"The measures taken against the club are absolutely disproportionate and unjustified given the club's situation. We consider that the club is being punished unfairly and used as an example to others.
"Given the total and absolute indignation and consternation on the part of the club, Malaga CF wishes to state that it will work energetically and without rest to achieve justice, using all available necessary means.
"Malaga CF wish to add that they do not understand, and consider totally incomprehensible and abusive, that after having received this judgement they must now wait an unknown period of time to know the evidence upon which it was taken."
The ban will be imposed if the club qualify for the Champions League or Europa League during any of the next four seasons.
UEFA says it will impose the additional ban unless Malaga provide the proof they have cleared their debts of "overdue payables" by March 31. It has also fined the club 300,000 euros.
A UEFA statement said: "UEFA's club financial control body has taken its first decisions due to the presence of significant overdue payables.
"The club [Malaga] is excluded from participating in the next UEFA club competitions for which it would otherwise qualify for in the next four seasons."
Five other clubs face similar one-year bans during any of the next three seasons unless they can convince UEFA they have cleared the stipulated debts. They are Hadjuk Split and Osijek from Croatia, Rapid Bucharest and Dinamo Bucharest from Romania, and Partizan Belgrade from Serbia.
---
Click here for completely free £10 bet with Sky Bet & £5 free every week
---