Clattenburg returns on Sunday
Referee Mark Clattenburg will return to action this Sunday, the Premier League has announced.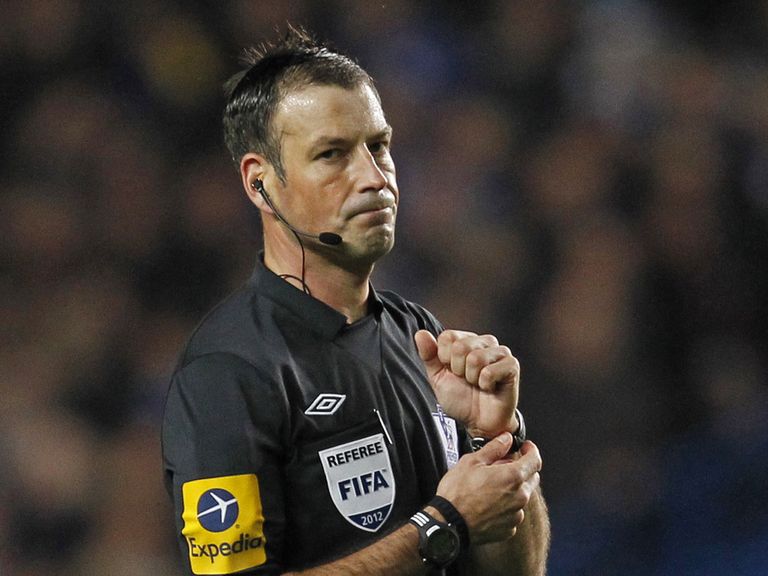 Less than 24 hours after being cleared by the Football Association of making a racist comment to Chelsea midfielder John Obi Mikel during Chelsea's 3-2 defeat by Manchester United on October 28, the Premier League confirmed Clattenburg has been appointed as fourth official for the London derby between Tottenham and West Ham at White Hart Lane.
The 37-year-old from Gosforth will also referee Southampton's match against Norwich on Wednesday.
Meanwhile the referees' union Prospect claimed Chelsea made a number of errors of judgment in their complaint against Clattenburg.
Prospect national secretary Alan Leighton said the union did not intend to take legal action against Chelsea, but that the London club should feel morally obliged to make amends via an apology and compensation.
Leighton said it was "beyond belief" that Chelsea had pursued the complaint based only on one player - Brazilian midfielder Ramires - saying he heard Clattenburg use the phrase.
Leighton said: "Chelsea have done a number of things wrong with this case.
"Firstly, they made the allegation and the nature of it public on the Sunday of the match.
"Secondly, on the Wednesday after their detailed investigation they decided to go ahead with a formal complaint based on one single witness statement, from one person who supposedly heard the offending phrase.
"The FA statement makes it clear Chelsea didn't even know when the alleged comment was supposed to have been made during the game.
"No organisation in the world would say that was ever going to get past the barrier of evidence needed to bring a charge.
"Thirdly, they have not apologised to Mark, who has gone through hell. This is about an individual who has been badly wronged and there is not even recognition about what they have done to this referee and that is staggering."
Leighton said Prospect did not want to go down the legal route.
He added: "That is not our intention at this moment. Our intention is for something to happen that avoids any need for legal action.
"We have been calling for Chelsea to make an apology and pay compensation because it's the right thing to do."
Sources close to Clattenburg say the referee just wants to put the nightmare of the last few weeks behind him and continue his career with the aim of being selected by FIFA for the World Cup in Brazil in 2014.
Legal action against Chelsea by him or on his behalf by the union would inevitably impact on his refereeing career and could drag on for months if not years.
Referees' chief Mike Riley, general manager of the Professional Games Match Officials, has made it clear that Clattenburg will be involved in officiating at matches involving Chelsea at some point in the future.
That is likely to be some time away however, and before that happens it is expected that Riley will meet with Chelsea to clear the air.
It is not the first time Chelsea have pursued complaints against referees unsuccessfully - their players did so with Graham Poll in 2006 before dropping the complaint.
Leighton said clubs needed to be deterred from targeting officials unless there was clear evidence of wrongdoing.
He said: "There needs to be some form of deterrent to stop clubs going ahead with stuff like this which has no basis and impacts so badly on the referee.
"Our concern is it could happen from any club and is more likely to happen again if there is not some acceptance by Chelsea that this was wrong and shouldn't have happened."
---
Click here for completely free £10 bet with Sky Bet & £5 free every week
---