AVB hails QPR quality
Tottenham boss Andre Villas-Boas doesn't believe QPR will be involved in a relegation scrap come the end of the season.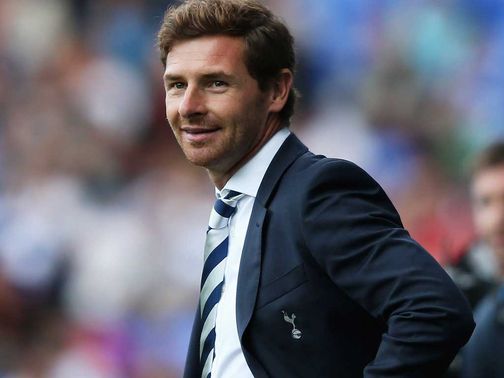 The west London club head across the capital on Sunday looking to prolong Villas-Boas' wait for his first home win in charge of Spurs.
Mark Hughes and his predecessor Neil Warnock both spent large volumes of cash at Loftus Road last season, but QPR only avoided relegation from the Barclays Premier League by just one point after a frenetic final week of the season.
Hughes has gone on a similarly lavish spending spree this summer, signing no fewer than 10 players - some of them top-draw additions like Julio Cesar and Esteban Granero.
With the club having garnered just two points from their opening four games, the early signs are not good for the R's, but Villas-Boas thinks it is only a matter of time before the new signings settle in and lead the team up the table.
"At the moment QPR's position in the table does not reflect the team that they can be or where they can finish in the league," Villas-Boas told Spurs TV Online.
"This is a team who have brought in tremendous players in the summer window.
"They brought in very important players from all over the world, players who are European champions, players who have had success at international level.
"They will virtually bring another level to the Premier League so it will be a very difficult game on Sunday and we have to be careful."
Tottenham bounced back from their poor performance against Norwich by beating Reading last week and were unlucky not to take three points off Lazio in the Europa League on Thursday.
The Portuguese thinks there could be no better time to win his first home game given that rivals Liverpool, Manchester United, Arsenal and Manchester City play each other on the same day.
"This is an important weekend," the former Chelsea manager said.
"The teams at the top play each other so we have to make sure we to do our business against QPR and to get our first home win will be excellent.
"As long as we put in the kind of performance we showed against Reading and Lazio then we will be on our way to getting there for sure."
Villas-Boas can count himself very unlucky not to have registered his first home win against the Italian side on Thursday night, with the performance of referee Ovidiu Alin Hategan coming in for severe criticism.
The Romanian ruled out Clint Dempsey's strike for offside even though the American was level with his marker and he also chalked off a Steven Caulker header for climbing on Stefano Mauri although replays seemed to suggest there was no foul.
Some have called for the officials to be able to use technology to rule on offside decisions as well as goal-line controversies, but Villas-Boas thinks that would be a step too far.
"Technology for the offside position is extremely difficult," the 34-year-old said.
"It will slow down the running of the game. Goal-line technology is an immediate step to take. It will be extremely beneficial for football and I'd like that to come in as soon as possible."
Villas-Boas will give Emmanuel Adebayor a fitness test today to see if he has recovered from a hamstring strain and Kyle Naughton should be fit despite leaving White Hart Lane on crutches on Thursday night after taking a knock to his right foot against Lazio.
Villas-Boas also has the unenviable task of deciding whether to put goalkeeper Hugo Lloris back on the bench again or bring a halt to Brad Friedel's record of 308 consecutive Premier League games by sticking with the France captain.