Mortimer: Boycott may happen
Paul Mortimer believes that a World Cup boycott in 2018 is a realistic possibility after Yaya Toure was allegedly racially abused by CSKA Moscow fans on Wednesday night.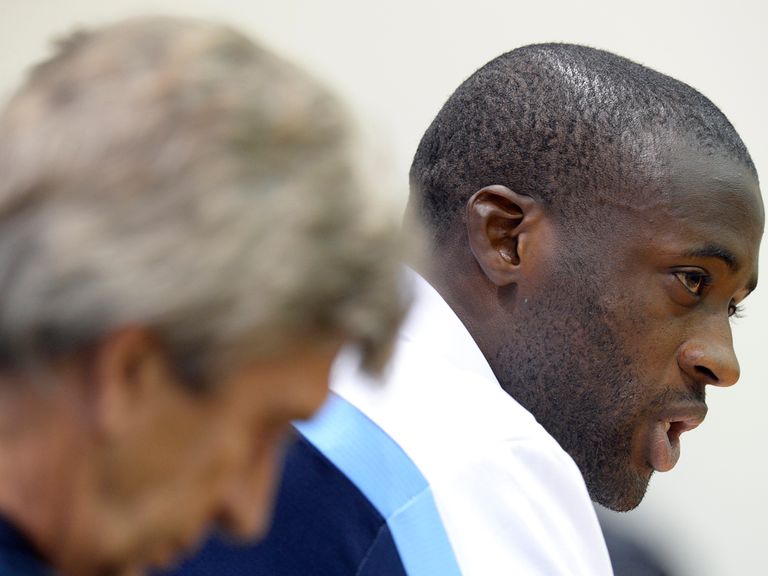 Toure made the allegation following Manchester City's 2-1 win in Moscow and UEFA has charged the Russian club with racist behaviour of its fans, prompting a disciplinary hearing on October 30.
Toure has also suggested that black players could boycott the World Cup when it is held in Russia in 2018, being quoted by RIA Novosti as saying: "If we aren't confident at the World Cup, coming to Russia, we don't come."
And former Charlton midfielder Mortimer, who now represents Show Racism the Red Card, believes that is a realistic prospect.
"I do believe so to be truthfully honest, I think it is realistic," he told BBC Radio Five Live.
"Walking off the pitch is the only power that the players have to make the authorities aware that they are not happy.
"I think this is their form of doing it now. They're saying 'listen, if the authorities don't actually deal with this properly, we're not going to come. We're not going to take part, we're not going to do it'.
"The authorities at the moment have not dealt with it correctly."
He added: "I know a lot of players that are white that are disgusted by what happened.
"I've been racially abused on the pitch and I've also spoken to players that I've played with who are white who have experienced it and the emotions they feel are not good.
"When I've spoken to them about what they think about me being racially abused on the pitch, when they hear that, they are disgusted by it they really are."
CSKA are expected to challenge the UEFA charge after issuing a statement saying they were "surprised and disappointed" by Toure and City officials' allegations.
A club statement said: "Having carefully studied the video of the game, we found no racist insults from fans of CSKA. In many occasions, especially during attacks on our goal, fans booed and whistled to put pressure on rival players, but regardless of their race.
"In particular, this happened with Alvaro Negredo and Edin Dzeko. Why the Ivorian midfielder took it as all being directed at him is not clear."
Mortimer, though, is giving that defence little credence and believes that a change in mindset is needed before the issue can truly be tackled.
"If you look at the Russians they have denied it's happening," he said.
"I watched the game so you're asking me not to trust my eyes and ears. I saw it and I heard what was going on and it was going on.
"Until people actually accept that there is a problem, they're never going to deal with it and if you listen to the Russian authorities, their first response is to deny that it's happened and that is a huge problem in itself.
"I think the thought of them not getting the World Cup should be the catalyst for change."
CSKA also quoted their own Ivory Coast player, Seydou Doumbia, as saying he did not hear any racist abuse.
But Mortimer believes that the striker will have had little choice but to tow the line and has linked his situation to that suffered by black players in England in the 1980s.
"He'll be of the minority over there," he said.
"Back in the late-eighties when it used to happen to me and you're the minority, you have to sort of suck it up and accept it because you didn't have the confidence or even the support system in place to actually talk out about it.
"Him over there, he'll probably be a sort of loan wolf, he'll have no help, he'll have to actually accept it.
"It's wrong but he's on his own so I can totally understand why he's saying what he is but it's another form of denial.
"He needs help more than anything else."
---
New Sky Bet customers: Claim free £5 bet every week
---