Baines has World Cup focus
Leighton Baines wants England to qualify for the World Cup as he cannot bear the thought of spending another summer in the aisles of Toys 'R' Us.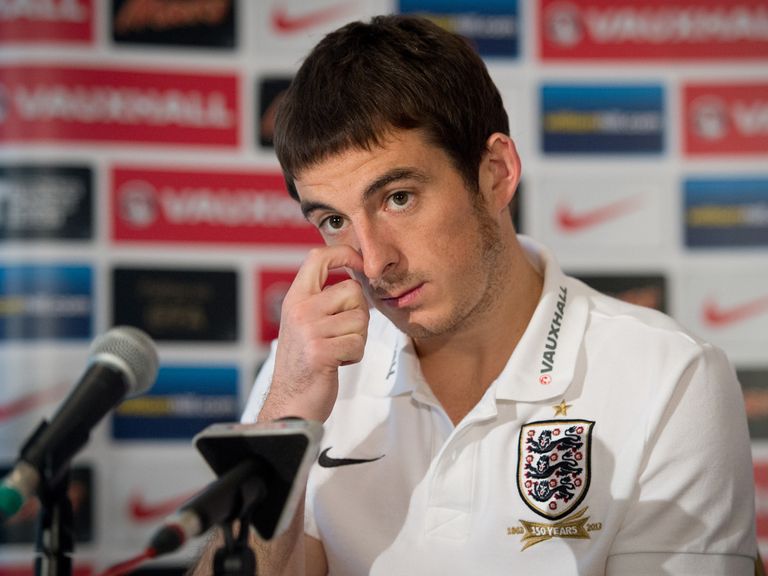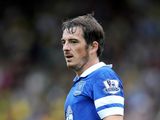 3. Leighton Baines
| Title | Number |
| --- | --- |
| Appearances | 17 (0) |
| Goals | 2 |
| Assists | 2 |
| Yellows | 2 |
| Reds | 0 |
*Current Season
With two-and-a-half years' worth of first-team experience at Everton under his belt, Baines was enjoying a rapid rise in the spring of 2010.
The 28-year-old earned his first England cap against Egypt in March of that year and he seemed a dead cert to be Ashley Cole's back-up for the World Cup in South Africa.
Fabio Capello chose Baines ahead of Cole for a warm-up game against Mexico after selecting him in a 30-strong preliminary squad.
Then, while on a break back in England, the defender received a phone call from the Italian telling him that Stephen Warnock would be Cole's back-up for the tournament.
"I was on my way to Toys 'R' Us to buy a trampoline for the kids," Baines revealed.
"Capello said: 'Just wanted to let you know that you are not coming with us. Hopefully we will work together again.'
"I was on the Dock Road in Liverpool, in the car, so it was strange."
Baines headed for the beaches and five-star luxury of Dubai with Joleon Lescott and his family, but it was impossible for him to escape the pain that came with rejection.
"I went away with my family but (the disappointment) lingers for a while," he said.
"I watched the game against America in the hotel. I watched the Germany game as well.
"I didn't know whether I wanted to watch the game or not, but inevitably I did and I didn't enjoy it.
"The disappointment was still with me when I came back for pre-season."
Having been reminded of that disappointment, Baines is understandably keen not to go through the same process this summer.
There is no doubt about Baines being selected this time, of course - his form has been so good over the last 18 months that Manchester United were interested in buying him this summer - but there are still concerns that the Three Lions will not make it to Brazil.
England came through a nervy first half to swat aside Montenegro 4-1 on Friday night, but only a win over Poland on Tuesday will guarantee automatic qualification.
Baines grimaced when recalling the events of November 2007 - when England capitulated against Croatia, denying them a place at Euro 2008 - and conceded failing to qualify for Rio 2014 would be almost unthinkable.
"It is hard to imagine a major tournament without England there, isn't it?" he said.
"Every now and again one of the major nations you expect to be there isn't there.
"We all know and feel that disappointment when it doesn't happen and with that in mind, we all understand what is on the line."
Baines has spent almost all his international career on the substitutes' bench thanks to Ashley Cole's stubborn refusal to give away the left-back spot.
He performed well in the 4-1 win over Montenegro and he hopes to prove to Hodgson again on Tuesday that he is ready to step into Cole's shoes for next year's finals.
"These two games are a great opportunity for me to try to put a bit of a marker down," the former Wigan man said.
"It's been more stop-start for me, although the last 18 months has been better in terms of playing in some of the qualifiers and playing in more games generally. I've enjoyed that side of it."
To his credit, Baines has stuck with England and has never intimated that he would give up the fight and retire from international football.
"I can't complain," he said.
"I like to keep some perspective of where you've come from and how great things really are.
"Hopefully there is more for me."
Baines is confident that England will get the job done on Tuesday, and unlike many others around, he thinks the team will perform well in Brazil if they qualify.
"We have fresh blood and excitement - combined with the experience of other players - and that mix puts us in a great position to go there and try and do something there," Baines said.
---
New Sky Bet customers: Claim free £5 bet every week
---