Defoe warning for Caulker
Jermain Defoe will be doing everything he can do embarrass former team-mate Steven Caulker when Tottenham visit Cardiff on Sunday.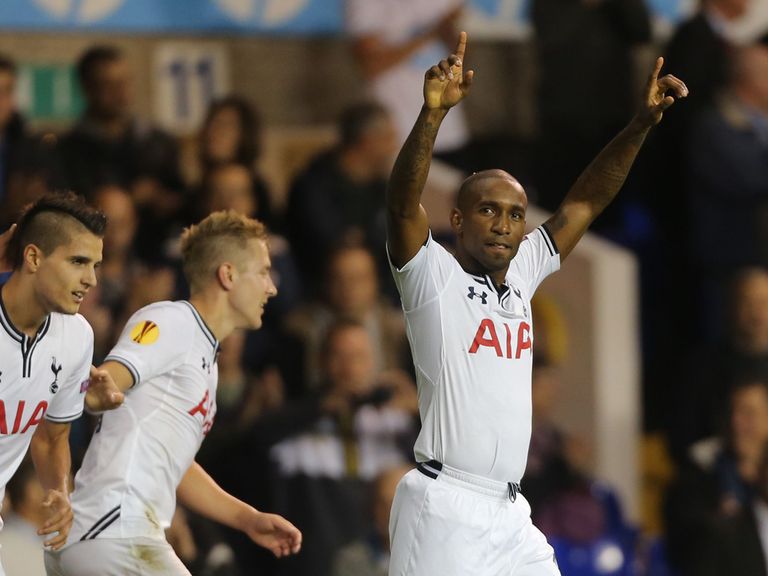 Caulker had been tipped for a long and successful career at Spurs following his progress through the youth ranks, but he was surprisingly sold this summer to Cardiff for £8.5million.
Caulker has played a big part in the Bluebirds' commendable start to their first Barclays Premier League campaign, but Defoe hopes to get one over on the 21-year-old on Sunday afternoon.
"I have told him already that if I play, he is getting it," Defoe said with a smile.
"I would love to score so I can wind him up."
Caulker joined Spurs six months after Defoe began his second spell at the north London club and the two evidently became close.
It was expected that the 21-year-old would stay at Spurs following the departure of William Gallas, but having made his England debut last season, the centre-back wanted regular first-team football to give him a shot at going to the World Cup.
Defoe thinks Caulker, who made 28 appearances for Spurs last season, has the potential to achieve great things.
"He is a good player, still young and has a great future ahead of him," said Defoe, who has also been impressed with Cardiff team as a whole.
"They have started the season well and they have got good players so it will be a hard game for us.
"No game is easy in the Premier League. It gets harder every year but hopefully if we can keep playing well, we will get the three points."
Earlier this week Defoe expressed frustration at his failure to start one Barclays Premier League game this term.
The 30-year-old's only source of joy on the pitch this season has come in the Europa League, where he has four goals.
The latest two, which came against Tromso on Thursday, moved Defoe within two goals short of Spurs' all-time top European scorer Martin Chivers.
Another goal in any competition will put Defoe level with George Hunt, who stands fifth in the club's top scorers' list.
"They are two legends of the club and it looks like I might catch them, so I'm looking forward to that," Defoe told Spurs TV Online.
"On a personal note, it's something I've been thinking about.
"Everyone knows I've had a list of the club's goalscorers stuck up in the house on the mirror.
"It will be a good achievement when I do it."
After so much success for Roberto Soldado in the early stages of the season, Villas-Boas is determined to stick with the Spaniard, meaning Defoe is likely to be on the bench again this weekend.
Tottenham captain Michael Dawson understands Defoe's frustrations after being left out of the first XI at the start of last season, but he praised the striker's attitude and performance against the Norwegians.
"He loves scoring goals. I see him on a daily basis and he is a top player and a top finisher," Dawson said.
"We have got a top squad here and whoever plays has got to perform and Jermain has done that.
"Of course it is frustrating when you are not playing. There is no player who will not want to play.
"You have to come in and train on a daily basis, work hard, and when you get your chance you have got to make sure you take it."
---
Sky Bet Free Bet Club: £10 free bet - £5 free every week
---