Fabio backs Januzaj to shine
Fabio da Silva has no doubt Adnan Januzaj has the mentality to cope with being thrust into the Manchester United limelight at the tender age of 18.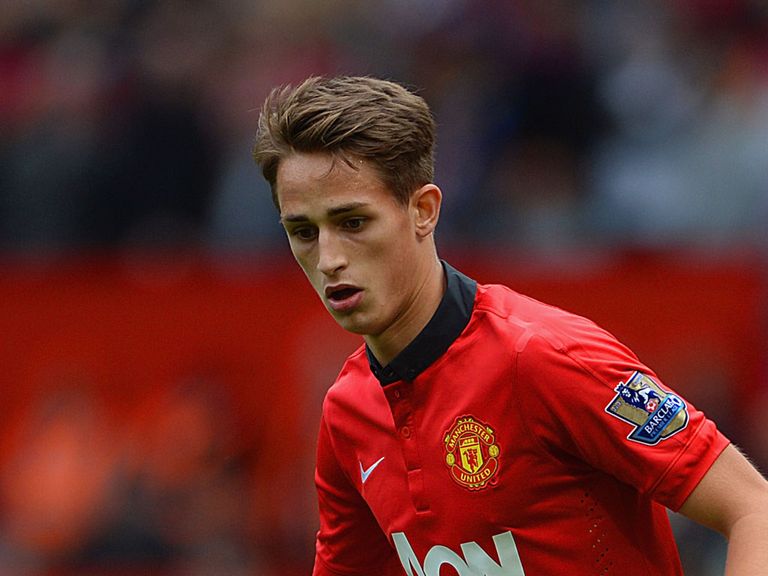 The Brazilian was exactly the same age when he made his United debut in 2009 and is well placed to understand what Januzaj will have to deal with following his eye-catching introduction in Saturday's 2-0 win against Crystal Palace.
Fabio has warned the road ahead will not always be smooth but he has seen enough of Januzaj already to know the young Belgian is a player of huge promise.
"When you come through to the first-team it is very hard," said Fabio.
"The pressure is massive and he has a lot of things to think about.
"There are 70,000 people looking at him to see what he can do.
"But he has a good mentality for this type of thing. He can deal with it."
Operating on the same wing, at the same end, as Cristiano Ronaldo did when he made his United debut against Bolton just over 10 years ago, an element of comparison is inevitable.
Certainly Januzaj has the same confidence to unsettle defenders, claiming the assist for Wayne Rooney's second after he was chopped down just outside the box.
Januzaj's far smaller frame and predominantly left-footed approach mean it would be unfair to reach the same level as the former world player of the year.
Nevertheless, in a summer where United's lack of new faces has caused consternation among supporters, Januzaj could prove to be a very valuable addition.
"He is a top player," said Fabio.
"He is only young but he can dribble, he can shoot and he can cross. He is a clever boy.
"He will contribute a lot for Manchester United this season and in the future as well."
Not that Fabio can afford to get too distracted by the performances of others when his own position at United is so precarious.
Having spent last season on loan at QPR, the 23-year-old returned to United this summer with a new manager to impress and an uncertain future given the number of right-backs available to David Moyes is a lengthy one.
However, the hamstring injury brother Rafael sustained in the Community Shield last month was compounded when Phil Jones was ruled out by an ankle problem.
Moyes turned to Fabio on Saturday, handing the 23-year-old his first Premier League start for United since November 2011.
He certainly did not let anyone down and now could find himself in the bizarre position of being involved in a battle with Rafael for a single first-team berth.
"I have spoken about this with him in the past," he said.
"Are we going to fight for this position? Why not?
"We have always fought over everything. PlayStation, anything, so this is no different. We are mature enough to deal with it."
So much like each other, it seems at times the twins were the same person.
Fabio's year at QPR has changed that.
And despite the chaos at Loftus Road during a campaign that ended in relegation, he feels it has made him more determined.
"I learned a lot last season," he said.
"Before it was very new when I played. Of course, it is a dream to play at Old Trafford. But I am calm about the situation.
"I definitely want to impress the new manager but I am also confident in myself that I can play for Manchester United.
"I accept they are one of the biggest clubs in the world and have such fantastic players here.
"If it doesn't work out here maybe I have to go to another club.
"But I am still hopeful of playing here. I will try to the end to do that."
---
Sky Bet Free Bet Club: £10 free bet - £5 free every week
---