Diamond sparkles on comeback
Burton Albion defender Zander Diamond has made his return from injury in a behind-closed-doors friendly.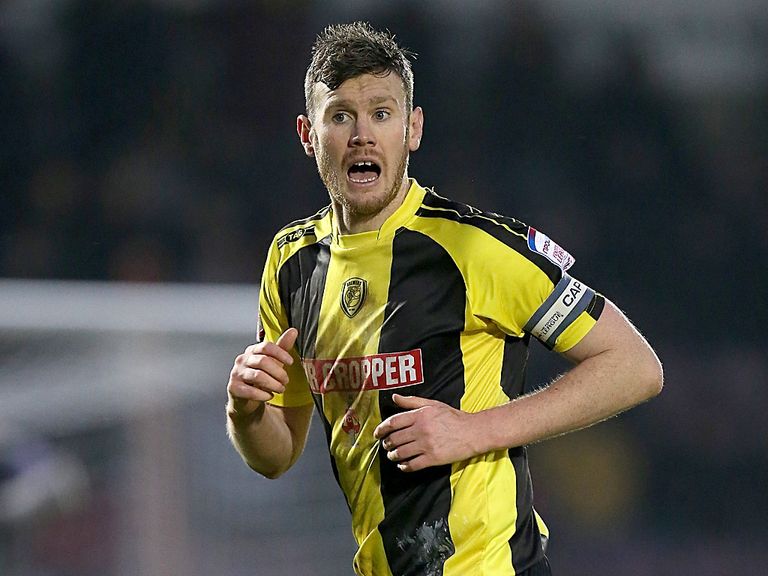 Diamond damaged ligaments in his foot on the eve of the new season and has yet to feature during the current campaign.
The 28-year-old centre-half resumed regular training last week and got some competitive minutes under his belt - as well as a goal - on Monday afternoon as a strong Albion side drew 1-1 with Leicester at St George's Park.
Jack Dyer, Alex MacDonald, Robbie Weir, Matty Palmer, Jimmy Phillips, Michael Symes and Dominic Knowles all played in the game.
Following the run-out, Burton boss Gary Rowett said he thought Diamond was now fit enough to come back into the reckoning for the first team.
"He trained three days last week and it was always the plan for him to play in this game," Rowett said.
"We haven't rushed him back and he did well in the game. I think Zander's fit enough (to play) now.
"They all played well. Dominic Knowles was bright and could have scored a few, Robbie Weir and Matty Palmer stood out in the centre of midfield and it was a really positive performance."
With Ian Sharps getting sent off during the home defeat to Oxford on Saturday, Diamond's return to fitness is timely for Burton.
Sharps saw red in the 36th minute following an incident involving U's striker Dave Kitson but Albion chairman Ben Robinson feels there is no point trying to get the decision overturned.
He told the Burton Mail: "We have studied the video. Unfortunately, we know what happened from talking to the players, but the video evidence is inconclusive to question the decision."