Big Sam expects Vaz Te exit
West Ham manager Sam Allardyce believes Ricardo Vaz Te may have been the target of an illegal approach following a statement issued by the Portuguese winger declaring his disenchantment at Upton Park.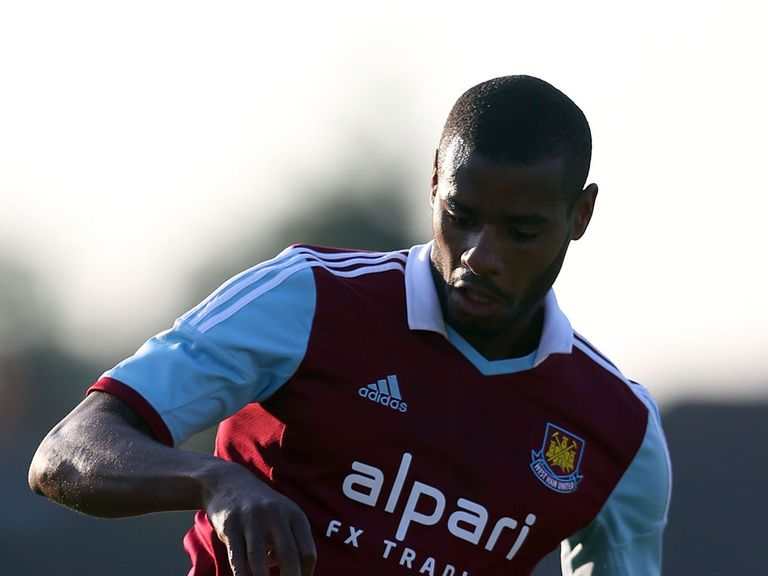 The 26-year-old has gradually fallen down the pecking order at West Ham, with the likes of Joe Cole, Matt Jarvis and Stewart Downing having joined the Hammers in the last 12 months.
Vaz Te scored the winning goal in the Championship play-off final that sealed West Ham's return to the top flight and also impressed during their first season back in to the Barclays Premier League last season.
A dislocated shoulder in the 3-1 home defeat to Arsenal curtailed Vaz Te's season but the player, who also worked under Allardyce at Bolton, has said he is disappointed with his situation at West Ham.
"Last season I was asked to change positions for the benefit of the team even though I had just scored 24 goals. Despite this, it has been made obvious to myself and my representatives that I am not in the manager's plans," his statement, issued yesterday, read.
"In my 10 years as a professional football player I have never submitted a transfer request nor issued a statement. However, I am frustrated at West Ham United Football Club."
The timing of the statement, with just a matter of days remaining of the summer transfer window, has left Allardyce questioning the reasoning behind making such comments public.
"If anybody's going to leave now it'll be Vaz," he said. "You don't keep anybody that doesn't want to stay. If a club comes in to make the right offer for him we'll be more than happy to accommodate the transfer request he's given us.
"Generally when you make [a statement] like that, they've been tapped up. Someone would've probably already contacted him.
"I am expecting a bid for him in the next couple of days because you don't do that sort of thing this late in the transfer window.
"I would expect in the next couple of days we will have an inquiry. If not he's put himself in a difficult position having said what he's said if he doesn't have another club lined up."
There remains a possibility Vaz Te will still be a West Ham player when the window closes and, if that is the case, Allardyce will not bear a grudge.
"Nothing is beyond repair with me," he added. "20 years ago, 18 years ago, he'd probably never kick a ball again. In today's world of football and me being a bit more mature and mellow, I'm always ready to give someone a second chance.
"At this moment in time if he wants to leave he can. There's no problem with that. The club who wants him will have to pay a fair price we consider is right. He won't just leave the club because he wants to."
Whether Vaz Te, who scored a free-kick in the Hammers' 2-1 Capital Cup second round win over Cheltenham on Tuesday, will be considered for selection at home to Stoke on Saturday remains to be seen.
---
Sky Bet Free Bet Club: £10 free bet - £5 free every week
---