Sky Bet's window watch
Sky Bet tell us who is being backed to go where during the summer transfer window in their Transfer Specials.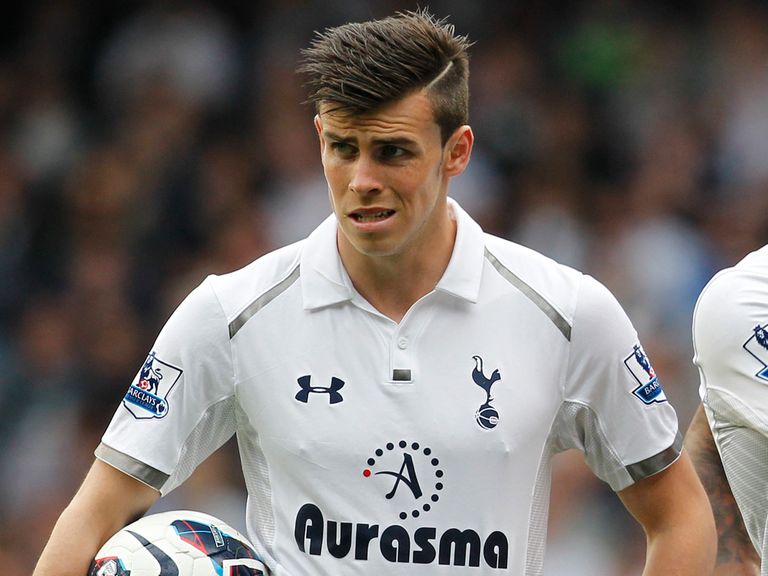 Tottenham's prized asset was backed into odds-on to join Real Madrid after reports emerged that the Spanish giants had submitted a world-record bid to secure his services. Suggestions that the Welshman is unhappy with it being rejected have been followed by further support for a move, with our punters seemingly convinced that he will get his way. Manchester United had been backed into as short as 3/1 to land the 24-year-old, but have drifted out to 33/1 amid suggestions a fee of up to £100m could be required to force Spurs to sell.
Most likely outcome: Joins Real Madrid
---
Sky Bet Free Bet Club: £10 free bet - £5 free every week
---
With the England striker refusing to retract on his intention to leave and Chelsea in pursuits, we have a move to Stamford Bridge odds-on. Arsenal had been favourites to land the 27-year-old after Arsene Wenger revealed his interest earlier this summer, but odds on him heading to the Emirates have drifted out to 5/1 amid their pursuit of Luis Suarez. With Manchester United likely to hold preference to selling abroad, Bayern Munich (6/1) and PSG (16/1) are considered options, although formal interest in not apparent from either party.
Most likely outcome: Joins Chelsea
---
Sky Bet Free Bet Club: £10 free bet - £5 free every week
---
Despite Liverpool continuing to insist Luis Suarez is not for sale, the Uruguay international has been odds-on to leave the club all summer having announced his intention to leave in May. With interest from abroad failing to materialise so far, Arsenal are in pole position to sign the controversial forward, who performed a U-turn on his intent to leave English football once made aware of the Gunners' interest. Arsenal are prepared to smash their club record transfer fee to sign Suarez, but the Reds have been resilient so far, rejecting a bid of over £40m and are thought to be holding out for closer to £50m. Real Madrid remain in contention as second favourites, but are only expected to make a serious offer if they miss out on their number one target Bale. Bayern Munich, meanwhile, are outsiders but have been a popular bet with punters.
Most likely outcome: Joins Arsenal
---
Sky Bet Free Bet Club: £10 free bet - £5 free every week
---
The Barcelona playmaker had been backed into odds-on to join Manchester United as the Old Trafford outfit submitted an initial and then improved bid, but the odds on a deal being done have now drifted out significantly. It was initially suggested that Fabregas might be eager to leave, having struggled to establish himself in a key role at the Nou Camp, but the Spaniard has shown no interest on departing, having been desperate to return to his boyhood club two years ago. Arsenal had been backed to re-sign the 26-year-old but have now drifted out to 5/1 to get a deal done.
Most likely outcome: Stays at Barcelona
---
Sky Bet Free Bet Club: £10 free bet - £5 free every week
---
The towering Everton midfielder is seen as a far more realistic target for Manchester United, with a move odds-on to be completed before the close of the transfer window. Arsenal had previously been well backed to land the Belgium international but their price has drifted out to 10/1. With suggestions of a release fee of around £24m leaving Everton at the mercy of sides in the Champions League, the 25-year-old is 3/1 to remain at Goodison Park.
Most likely outcome: Joins Manchester United
---
Sky Bet Free Bet Club: £10 free bet - £5 free every week
---
We've always considered any deal involving Ronaldo this summer unlikely given the sort of money required to acquire his services. Media reports that Manchester United could make a sensational swoop to bring him back to Old Trafford have been backed up by moderate support from our punters. Any deal seems subject to Real Madrid landing their primary target Bale, but even then the world's biggest earning club probably would not need to sell. As things stand, United look even less likely to sign Ronaldo as they are to bag Fabregas.
Most likely outcome: Stays at Real Madrid
---
Sky Bet Free Bet Club: £10 free bet - £5 free every week
---