Mowbray hopeful on deals
Middlesbrough manager Tony Mowbray admits he is working on a number of deals to bring players into the club.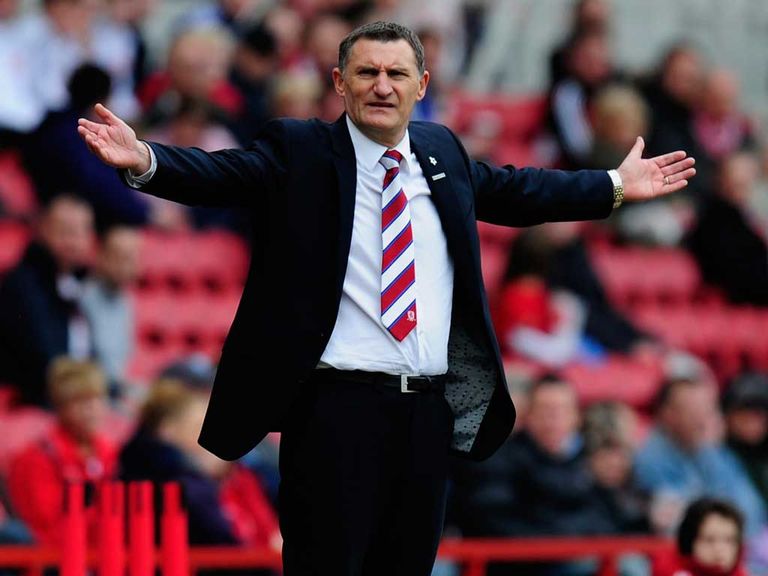 Sky Sports revealed that Boro had lodged a bid for Bristol City winger Albert Adomah, whilst they are also understood to be considering a deal for out-of-contract former Southampton and Leeds defender Frazer Richardson.
"We've made bids for several players," Mowbray confirmed.
"I don't want to talk individual footballers, as soon as you do you highlight it for other people.
"We're working very hard behind the scenes and, hopefully, we'll have a couple more in by Saturday.
"We needed to create some space on the wage bill and we've done that now. Hopefully, the players that come in will have a positive influence on the team and help make us stronger.
"It's not an easy process. Some clubs don't want to let their players go until they've found replacements, and it can drag on a bit. It's a bit frustrating - you might have agreed some things, but there's always obstacles in the way.
"I'm pretty confident we'll get the additions that we want. Like every manager, you have target one, target two and target three, and while you hope to get target one, sometimes they can prove too expensive or out of reach, so you go to target two.
"We've been pursuing the players we want, and I hope we can get them."
Meanwhile, Mowbray admitted that he may allow Belgian international midfielder Faris Haroun to leave if he is not happy - but only on their terms.
"I've had many conversations with Faris," said Mowbray. "He wants to play every week, and when if I can't get him in the team every week, he has a frustration at times.
"He's managed it well through pre-season and I thought he was excellent when he came on against Bordeaux. Faris is under contract and he will be utilised until he decides he's had enough or we get a bid that suits him and us.
"You don't want to keep unhappy players here. If he wants to play every week and I can't guarantee him that, then I've got no problem with players moving on. But at the moment he's working hard in training and we'll see how he contributes as we move forward."
---
Click here for completely free £10 bet with Sky Bet
---