Kagawa prospect excites Moyes
Manchester United boss David Moyes is relishing the chance to work with Shinji Kagawa ahead of the new Premier League season.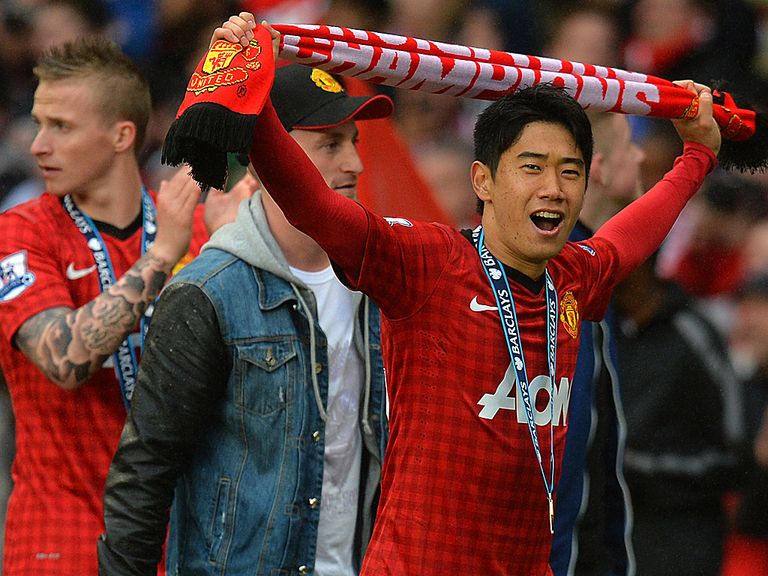 Kagawa joined up with his United team-mates for the first time since May on Monday as United arrived in Japan on the third stop of their tour.
And although Kagawa is not expected to feature in Tuesday night's game against Yokohama F.Marinos, Moyes says he has had positive reports from predecessor Sir Alex Ferguson about the 24-year-old.
"I know a little about him as a player," said Moyes.
"Sir Alex spoke in glowing terms about Shinji and how good a player he is. I've just met him today, so we're getting to know each other. I'm trying to learn Japanese and he's trying to understand my Scottish.
"It was his first season in the Premier League last year. He's a young player so we hope his development continues. I look forward to working with him and hopefully he has a really good season coming up."
The Japanese international has a renewed sense of purpose after watching Borussia Dortmund reach last season's Champions League final.
Kagawa was a central figure in Dortmund's back-to-back Bundesliga triumphs, but left Germany last summer when he opted to join Manchester United in a £17million deal.
Dortmund boss Jurgen Klopp claimed it broke his heart to see Kagawa leave, and then end up playing on the left wing rather than his preferred central position.
As he also suffered a significant knee injury that kept him out for nearly two months, the 24-year-old could be forgiven if he felt a rather big mistake had been made with his career.
Yet he insists watching Dortmund lose that all-German final against Bayern Munich at Wembley in May just made him more determined.
"I was proud to see my former team play in the Champions League final, and I was very excited for them - but it didn't make me feel I had made the wrong choice," he said.
"In fact it made me feel stronger because I want to be on the same field in future."
There were high points, in particular a hat-trick against Norwich in April.
But Kagawa summed up his feelings in a Japanese TV interview shortly after linking up with his team-mates for the latest leg of their five-match pre-season tour.
"It was a tough time for me with a lot going on in my head. I am not happy with my performance for the team at all," he said.
"I didn't score that much and I also had my injury.
"It was great we won the league. I just don't feel that I achieved everything that I wanted.
"For me personally, it wasn't a good season."
Kagawa clearly has a lot of affection for Dortmund.
Indeed, he claims he would like to return one day if the conditions were right.
However, he has important work ahead of him, proving to Moyes he is a top-class talent and just the man to step in for Wayne Rooney should the England forward get his wish to join Chelsea.
---
Click here for completely free £10 bet with Sky Bet
---