Keane: The end is not in sight
Republic of Ireland captain Robbie Keane is confident he can continue playing for another six years.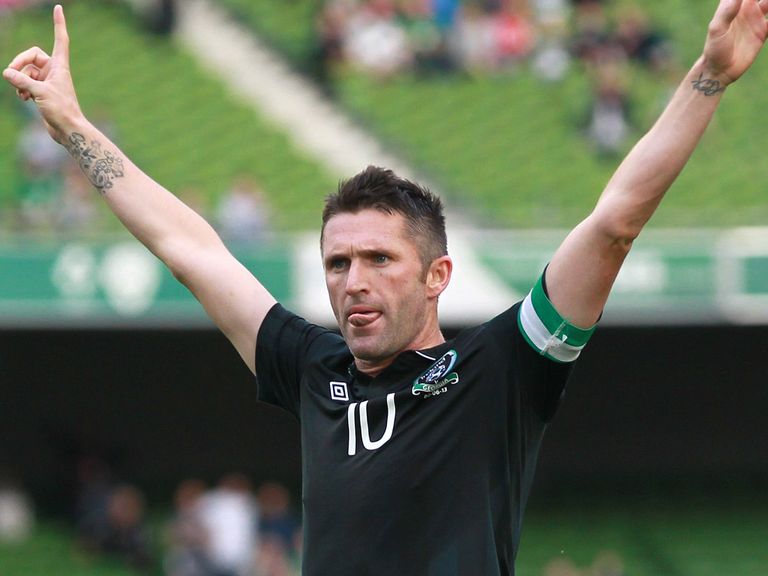 The 32-year-old striker will add the title of his country's most-capped player to that of its record goalscorer when he passes the 125-mark he shared with Shay Given against the Faroe Islands on Friday.
However, the Dubliner has no intention of hanging up his boot anytime soon.
Keane said: "I'm certainly enjoying it because you have to enjoy it. I love doing it, I love training every day.
"When you get older, your desire and your hunger are even more so because even though I don't I am feel coming to end - because I am not, I still have another at least have five, six years left in me.
"I am certainly enjoying my football, there's no question about that, but I always have. I am very privileged.
"I get paid to do something that I absolutely love doing. It's not that bad, is it?
"People forget I am 32 years of age. People are talking about (keeper David) Forde being in the squad and he's a newcomer, but he's 33 years of age.
"I am a year older than Wes Hoolahan and he's a newcomer; John O'Shea is the same age as me.
"People talk about it because I have been around for so long. For me, I have certainly got no intentions at all (of retiring) at this moment in time.
"As long as I have the hunger and desire, there's no reason for me not to. I will retire when I stop scoring goals."
Friday night will be a proud occasion for Keane and his family - his four-year-old son Robert will be mascot - but he is focusing only on the quest for three precious points.
He said: "It's something that maybe in 10 years' time, I will look back on and be very, very proud of.
"But when you are still part of the squad and you are still training and you are still looking forward the game, it's something you don't really think about too much because you are focussing so much on the game.
"It's a big occasion for myself, but I think more so for the family. They are the ones who are speaking about it all the time and very, very excited about it whereas for me, the most important thing is playing the game and getting a result for the team."
---
Click here for completely free £10 bet with Sky Bet
---