Johnson wants better in Brazil
Glen Johnson hopes England can finally end their major tournament hoodoo and go beyond the World Cup quarter-finals should they qualify for it.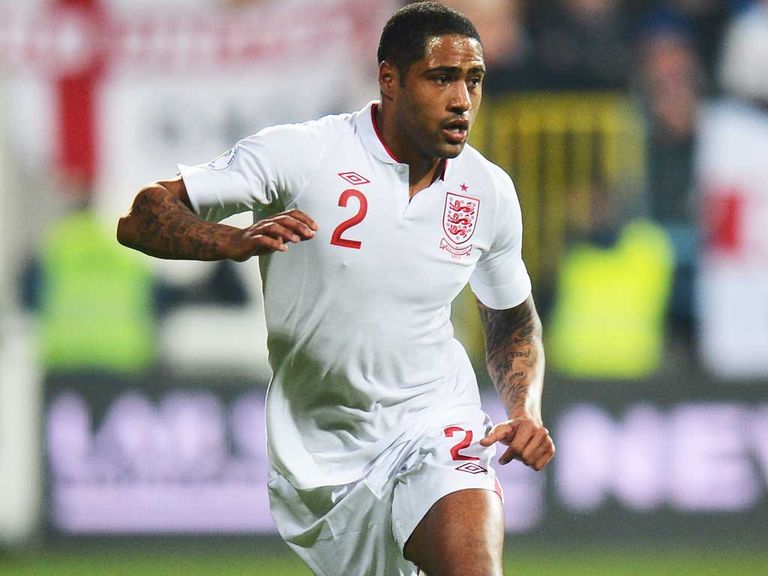 Not since the heady days of Euro 96 have England made it to the last four of a World Cup or European Championship.
England have fallen at the quarter-final stage in four of the last five tournaments they have played in, the exception being the 2010 World Cup when Fabio Capello's men suffered a humiliating second-round exit at the hands of old foes Germany.
Aside from a friendly win against Brazil at Wembley, England have rarely offered any indication that next year's tournament in Brazil will be any different. Given that they currently trail Group H leaders Montenegro by two points, they may not even qualify.
Yet Johnson, like many others, is quietly confident that with the likes of Jack Wilshere, Joe Hart, and Wayne Rooney on board, England could shatter that glass ceiling that has prevented them from reaching the latter stages in recent years.
Johnson, speaking on behalf of England team sponsor Vauxhall, said: "With the squad we have got we can definitely do better in a major tournament.
"In each game there are tiny little elements that decide each game.
"A matter of inches can determine if you win, but ratio-wise we have been generally going out around the quarter-final stages so you certainly do want to improve on that."
The desire of Roy Hodgson's men to leapfrog Montenegro and ensure their passage to the World Cup will surely intensify over the next week as they visit the host nation for a showpiece friendly at the world-famous Maracana stadium next Sunday.
The presence of yet another friendly match at the end of a long and hard season might not appeal to some sceptics of the international football calendar, but Johnson is certainly not one of them.
Johnson's eyes beam and a warm smile stretches across his face when he talks about Brazil's history and the icons they have produced since the birth of the game.
When he was young, Johnson used to marvel at videos of Pele's skills so playing on the ground where the Brazilian played some of the best football of his career is a mightily exciting prospect for Liverpool right-back.
"I can guarantee that there aren't many players in that squad who have played in that stadium so I am sure that the lads will be looking forward to it," he added.
"It will be nice to have it on the CV, definitely.
"I would say Brazil are the most romantic of teams, purely for variety.
"They could play their third team and still be very competitive in each major tournament. They have got some unbelievable players. Some players don't stay around as long as they should do, but the next one that steps in will be just as good so they are always fun to watch."
Before England board a plane to South America, they play what promises to be an entertaining friendly against the Republic of Ireland at Wembley on Wednesday night.
Should Johnson take to the pitch he will earn his 47th cap, edging him closer to his half-century.
The former Chelsea defender has pretty much made the right-back position his own since Gary Neville last played an international game in 2007.
While rival Kyle Walker has had an indifferent season at Tottenham, Johnson has excelled at Liverpool under new manager Brendan Rodgers, and he now believes he is playing the best football of his 11-year professional career.
"Most people say I'm hitting that age where I should be at my prime so I am pleased with how things are going," he added.
"I only missed two games in the Premier League this year and that's nice."
---
Click here for completely free £10 bet with Sky Bet
---