Bardsley to get second chance
Paolo Di Canio tore into Phil Bardsley for his casino antics - but the Sunderland manager insisted the defender will be given a second chance at the club.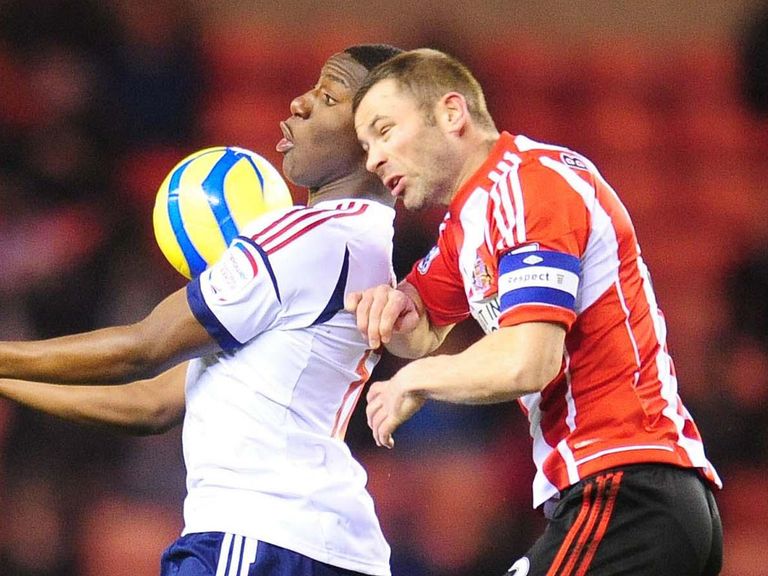 Bardsley and Matthew Kilgallon were both left out of Sunderland's squad for yesterday's 1-0 defeat at Tottenham after a picture of the pair at a casino on Tuesday night was published by The People newspaper.
The picture of Bardsley was particularly disappointing for Di Canio, and the Sunderland fans who struggle to cobble together enough money to watch their team play every week.
The former Manchester United man lay sprawled on the floor, covered in £50 notes. His actions earned him a fine and a telling off from his manager, who is determined to root out indiscipline at the Stadium of Light.
Di Canio says he had no option but to punish the right-back.
"We have a fantastic, young academy, they have a changing room next to the adults, but if we don't punish this kind of behaviour, we might not be able to talk about a fantastic academy," he said.
"They're not going to sprint down, get the boots and say 'good morning' to everybody. If we don't punish this kind of behaviour, how do they grow up?
"Maybe they will laugh at the picture. Maybe they think it's fantastic; to be like a gangster. But what mentality are we going to deliver?"
Bardsley has featured regularly for Di Canio since the Italian replaced Martin O'Neill as manager and he scored his first goal of the season last week against Southampton.
Di Canio admitted that he is willing to give the player another opportunity to prove himself at the club despite his actions.
"I will think really carefully. Always I give a second chance to the people," he said.
"He is not a kid, he has a family at home. I'm not here to be a priest."
Di Canio revealed earlier this week that he had fined seven players last week for breach of discipline and the Italian also threatened to cut the squad's holiday short unless they played with "dignity" at Tottenham.
Some Sunderland players had planned to go on holiday straight after yesterday's game, which the Black Cats lost 1-0 thanks to Gareth Bale's late winner, but Di Canio will not allow them to go on their annual leave until Tuesday.
"The next few days we will be together," he said.
"Previously some people organised during the week to go from London to Hawaii, Miami... They was thinking about organising their bags, four or five of them were talking about going together with their wives and girlfriends. Not possible.
"Today (Sunday) we fly back to Sunderland, our city, as a team. "We stay tomorrow (Monday) together for a sponsors event, then they can go on holiday."
---
Click here for completely free £10 bet with Sky Bet & £5 free every week
---