Cole will make Hodgson offer
England coach Roy Hodgson will not let Ashley Cole's recent stand-off with the Football Association prevent him asking the full-back if he wants to be captain for the friendly against the Republic of Ireland.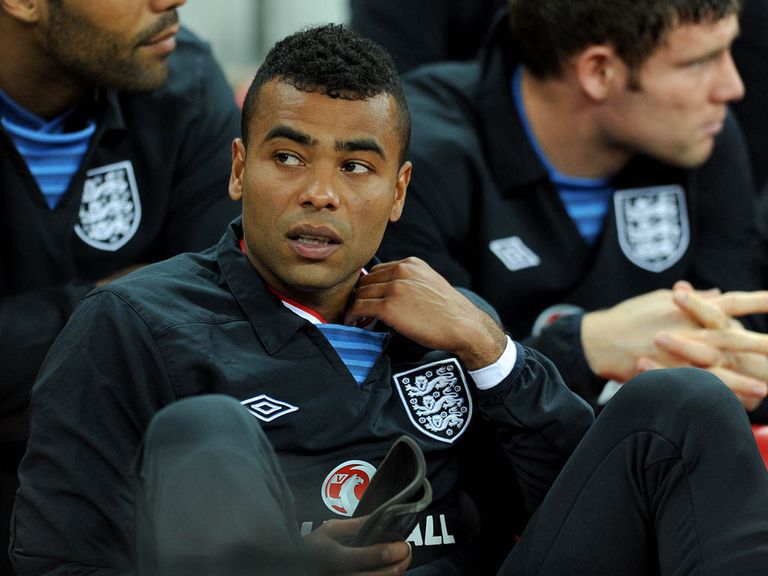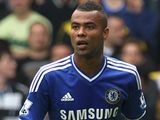 3. Ashley Cole
| Title | Number |
| --- | --- |
| Appearances | 17 (1) |
| Goals | 1 |
| Assists | 0 |
| Yellows | 3 |
| Reds | 1 |
*Current Season
Cole was fined £90,000 for the offensive Tweet he posted in October after an independent regulatory commission of the governing body investigating the John Terry racial abuse case had questioned his evidence.
It is just one of a series of unfortunate incidents that have erupted around the 31-year-old Chelsea man that have led to such a negative public perception of him.
For that reason alone, Cole will almost certainly refuse Hodgson's offer, made out of courtesy to a player who will be presented with the 100th cap he won against Brazil in February.
The mere fact Hodgson is prepared to give him the chance is significant, although, bizarrely, not in the manager's eyes.
"If we were to take into account everything that appeared about players that could have been regarded as vaguely defamatory against ourselves, we wouldn't have a team," said Hodgson.
"He felt he had been let down in some way and he apologised.
"I haven't spoken to him yet but most players, when they receive their 100th cap, do get given the honour of captaining their country.
"Last time I spoke to Ashley about it he was more than happy to stay in the shadows rather than seek the limelight."
As expected, Andy Carroll returns to Hodgson's 22-man squad, which travels to Brazil after the May 29 Ireland encounter for a symbolic meeting with the World Cup hosts at the famous Maracana Stadium on June 2.
There was a surprise in the announcement though in the form of a first call-up for young Reading goalkeeper Alex McCarthy, who had such an outstanding climax to the campaign.
"Alex did well in the games I have seen him play and from the reports I have received of him, this is a good chance to bring him in behind Joe Hart and Ben Foster and see how he copes in the senior squad," said Hodgson.
Yet Hodgson also made it clear McCarthy cannot anticipate a first cap.
For he views the fixtures as a vital part of his team's preparation for their four autumn qualifiers that will determine whether they gain direct entry to the World Cup, have to get there through the play-offs, or not even make it at all.
"I am looking at these as preparation games rather than friendlies," Hodgson said.
"I want to give the players I feel will be important to us in the autumn qualifiers a chance to play and not to have a situation where you are trying to use 18 players in every game, and instead of playing for long periods people are only getting a 15 to 20 minute cameo."
Carroll's return comes on the back of some fine end-of-season performances for West Ham.
Yet his combative style has not always found favour with continental referees, who tend to clamp down hard on the physical aspect of the game.
Hodgson does not view that as a problem for the Geordie, who excelled at Euro 2012 and clearly has the capacity to unsettle defences in the way no other member of his squad can.
"You don't necessarily fill your team with players who are virtually clones of each other," said Hodgson.
"It is very important to have some members who can give you another dimension.
"Since Andy has come back from injury, he has been in our thoughts.
"I am not concerned about his playing style.
"There is always going to be room for a centre forward of his class and type.
"He is good at holding the ball up and very good at attacking crosses, not
only in the opponents' penalty box but also our own."
Hodgson's plans for the next fortnight have been complicated by the knowledge players from Manchester City, Chelsea and Tottenham are required to jet off as soon as the Premier League campaign is over on Sunday to fulfil contractual post-season obligations.
It means a third of his squad will effectively be getting straight off a plane and heading to St George's Park next Sunday.
One of those affected is Frank Lampard, who today ended speculation about his future by signing a one-year contract extension with Chelsea.
"There was a worry for a while because we didn't quite know where he was going to end up," said Hodgson.
"It is okay when players are playing in England or one of the major European leagues. But if they are in far-flung places it is a lot harder to keep a check on them.
"Frank's qualities are eternal. He has scored 203 goals and so many in the Premier League. Bobby Tambling was quite lucky to get a few of his in a lower division.
"We talked a lot about Sir Alex Ferguson and not seeing his like again. You could say the same thing about Frank."
McCarthy, meanwhile, was thrilled to be summoned for international duty.
"Obviously I'm over the moon to get the call," the Reading goalkeeper told Sky Sports News.
"Growing up you dream of playing for your country and I've got that opportunity now.
"I didn't have any idea I was getting the call, so when I got the call it was a lovely surprise."
While Hodgson does not plan to play him, McCarthy is delighted to have a foot in the England door.
"The most important thing is to have got the call-up. It'll just be a great experience for me to be around the squad and training with these guys," he said.
---
Click here for completely free £10 bet with Sky Bet
---