RVP embarrassed by spotlight
Robin van Persie would feel "awkward" adding the Barclays Premier League Golden Boot to his end-of-season trophy haul.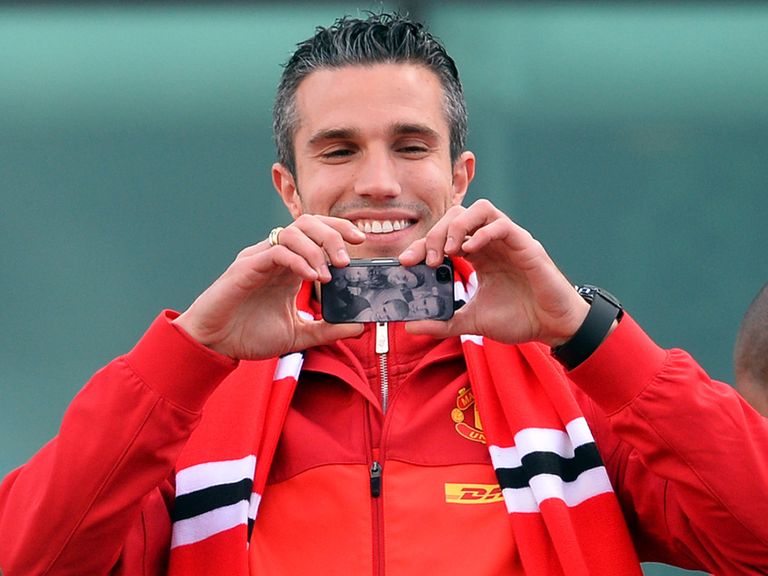 Van Persie is all but assured to finish as the division's top scorer, going into the final round of matches on 25 goals, two clear of the banned Luis Suarez and five ahead of Tottenham's Gareth Bale.
But, having already scooped Manchester United's Player of the Year award as well as the club's goal of the season for his stunning volley against Aston Villa, the Dutchman is beginning to feel self-conscious about the accolades coming his way.
With United taking the title back from Manchester City in such emphatic fashion, Van Persie is keen to spread the acclaim.
"It doesn't really matter to me," he said after collecting his twin awards at the club's end-of-season dinner.
"To be really honest it makes me feel a bit awkward. A golden boot? They should make 25 or even 28 smaller boots for every single player. I mean that.
"It picks out one player who scores 25 goals or whatever but those goals are made by us as a team. I would like to share that trophy."
At 29, Van Persie is thought to be at the peak of his powers but having watched the impact of team-mates Ryan Giggs and Paul Scholes - 39 and 38 respectively - he is ready to carry on for a long time yet.
"I would love to (emulate them). I would love to play on as long as possible," he said.
"Watching Scholesy and Giggsy and the way they look after their bodies...they are true examples for young and old and that's what I want as well."
Another United veteran, Rio Ferdinand, has warned that everbody at the club must prove themselves to new manager David Moyes - no matter who they are.
Ferdinand retired from international football on Wednesday to focus on his United career, but he knows that with Sir Alex Ferguson's 26-year reign ending after Sunday's game at West Brom, nothing is guaranteed.
Indeed, the 34-year-old centre-half, who has won six Premier League titles with the Red Devils, is sure that every member of the squad will be starting again when Moyes takes over.
Speaking to MUTV, Ferdinand said: "We've got to prove ourselves to the new manager. He's going to come in with new ideas, new rules, a new regime.
"No matter how long you've been here - whether it's the likes of Giggsy or myself, we're going to be in the same boat as people like Danny Welbeck, Phil Jones, Tom Cleverley.
"We have got to make sure he feels we're the right people to start each game."
Ferdinand revealed Ferguson's announcement left the dressing room in hushed silence, but accepts the timing of his departure is fitting.
"He broke the news to us and the thing I remember most is that it was dead quiet in the room, a mad silence," he said.
"It was just a combination of disappointment and respect for the manager's decision, and for what he's done for us as individuals and as a team.
"(Winning the title) is the way the manager would have liked to leave the club in his dreams, not looking up at other teams but saying 'come and catch us'."
---
Get £120 from your free £10 bet with Sky Bet if Manchester United beat West Brom 3-0
---