Agger committed to Liverpool
Liverpool's Daniel Agger is ready to fill the void left by Jamie Carragher - but he will not be able to do so until next season after injury ruled him out of their last two matches.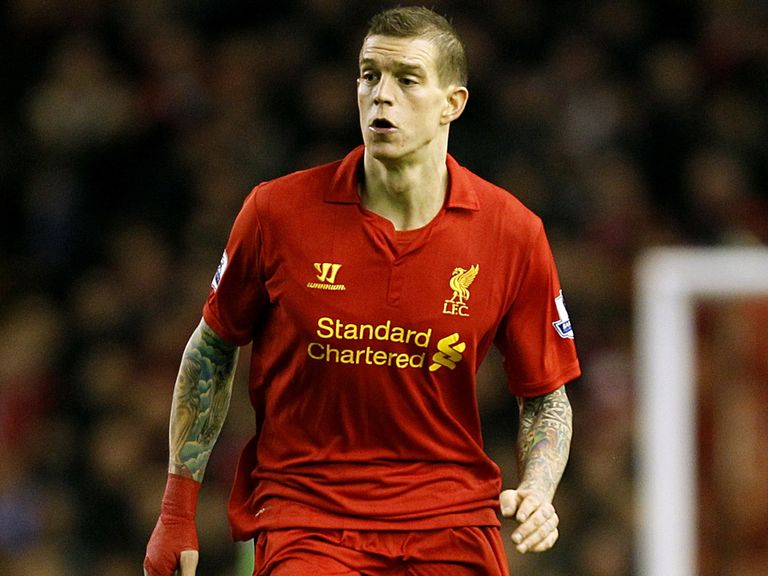 The Reds confirmed on their official website that the Denmark international would undergo pro-active treatment to strengthen the condition of his back.
In a brief statement Liverpool said: "The club's medical team and associated specialists have decided to undertake a series of elective injections to enhance the stability of the defender's back.
"Liverpool believe this pro-active action and planned rehabilitation programme will have long-term benefits for the 28-year-old's career for both club and country."
The news came after Agger had told manager Brendan Rodgers he was ready to shoulder more responsibility once Carragher has retired.
He insisted he he was committed to his contract, which does not expire until 2016, despite him being linked with the likes of Manchester City and Barcelona 12 months ago.
"I still have three years left and I intend to fulfil them," the Denmark captain said.
"There are always rumours, but who is creating them? I don't know.
"It is not a bad thing to be linked with top clubs but you have to take 70 per cent (of the speculation) off and then you have the reality."
Carragher retiring at the end of this season leaves Agger as the most experienced defender at the club, having moved to Anfield in January 2006.
While he may not be the most vocal on the pitch, Agger believes he has done - and will do - plenty in terms of leadership but admits he cannot replace Carragher.
"Jamie speaks for himself. To be at that level for that long, it's not impossible but really close," he added.
"You learn from every single player you play with in training. If you want to be the best you have to learn from the best.
"I don't think you have to replace him because every footballer is not the same. Every person is different.
"When someone steps down, someone else has to take over. I play the way I do. I am the person I am and I'm doing the things I'm doing and I won't really change.
"I am taking the responsibility I need to take. I enjoy it and there are a few players who are taking a lot of responsibility."
Aside from the defence requiring a possible overhaul, manager Rodgers knows he has to bring in more players to give Liverpool a chance of challenging for a Barclays Premier League top-four spot.
And even with no European football and a likely seventh-place finish, Agger is confident recruitment will not be a problem.
"Liverpool will always attract great talent and footballers so I'm not worried about that," he said.
"Liverpool is such a big club worldwide I think - and I hope - most players would want to join this club.
"We need to change something. We need to get some goals in and we need to move forward.
"It is difficult to say if the squad needs much work. We've shown some really good football this season but we haven't been consistent enough - we have to admit that.
"That is what we need - we need consistency."
---
Click here for completely free £10 bet with Sky Bet
---