Luiz - Benfica will be tough
David Luiz will put his love for Benfica behind him when he bids to end his second season with Chelsea with a second European title.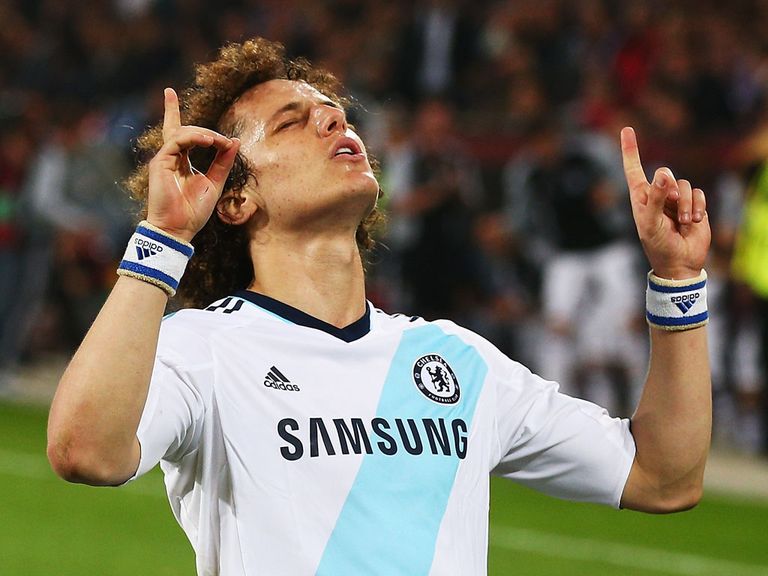 The Brazil defender arrived in Europe with the Portuguese side in 2007 and spent four years with them before leaving for Chelsea, where he was a part of last year's Champions League triumph.
His spectacular goal helped Chelsea beat FC Basel 3-1 on Thursday as the Blues completed a 5-2 aggregate success and set up a Europa League final with Benfica in Amsterdam on May 15.
"I want one more title, not just the final," Luiz told Chelsea TV. "It will be a difficult game against a big club, a great team. We need to win.
"(Benfica are) a team everyone knows. I have Benfica in my heart because it gave me the opportunity to come to Europe. When the game starts I'll forget everything and I want to win."
Boss Rafael Benitez paid tribute to Luiz despite feeling he played a little within himself with the fear of a suspension hanging over him.
"David is showing everyone how good he is," Benitez said. "He can use both feet, he can pass, he can win (the ball) in the air.
"It was not easy for him, for (Ryan) Bertrand and Rami (Ramires), because they had the yellow card. It was a difficult situation.
"I think he was playing just at 80 per cent. If that level is 80 per cent, 100 per cent will be even better."
---
Get £90 from your free £10 bet with Sky Bet if Fernando Torres is the last goalscorer
---