Suarez's wife tells him to behave
Luis Suarez's wife has advised the Liverpool striker to improve his behaviour on the pitch in a bid to reflect his character off it.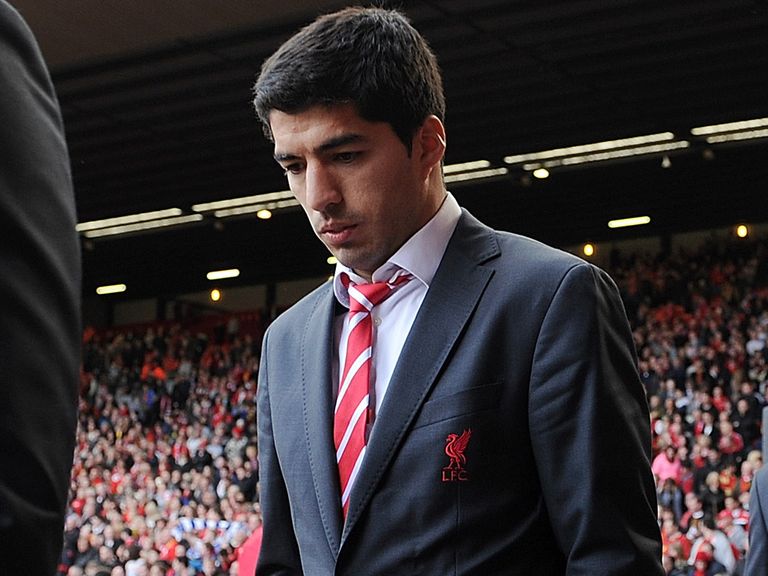 Suarez is currently serving a 10-match suspension for biting Branislav Ivanovic - and by the end of that term he will have been banned for 20 games since joining Liverpool, without being sent off.
Suarez told Liverpool's official magazine that his wife, Sofia, has told him to behave while playing.
He said: "My wife has made observations like, "You were arguing with the referee and the defenders too much; you didn't really seem up for it; you might as well have not been on the pitch".
"I go away, think about it and realise she was right.
"She said people must go away and think that is what I am like off the pitch, even though I'm usually relaxed and easy-going.
"Having a wife that closely watches the game is good. She knows me better than anyone else and I want her observations to help me play better and be a happier person."
Suarez's wife had previously advised him to shape up in an interview with The Sunday Times - published on the morning of his encounter with Ivanovic.
"She's my biggest critic, she always comes to watch me," he said then.
"She asks what I'm doing, why am I arguing with the referee. 'All you've done today is turn up to shout at people, why don't you concentrate on playing football?'
"If I don't, they [Sofia and his daughter, Delfina] won't come and watch me anymore. These are things my wife has picked up on and so has everyone else, so it has made me think."
---
Get £140 with your free £10 bet with Sky Bet if Liverpool win 3-1
---