Rodgers: Suarez will return stronger
Liverpool manager Brendan Rodgers believes Luis Suarez will return from his 10-match ban a better person after a Football Association Independent Regulatory Commission highlighted the striker's failure to grasp the seriousness of his bite on Chelsea's Branislav Ivanovic.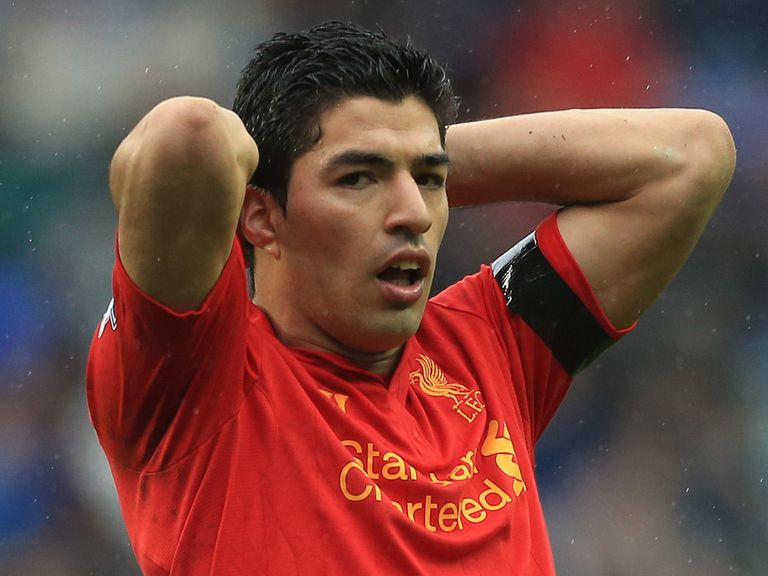 After reading the panel's report, the Uruguay international decided not to appeal his lengthy sanction which will rule him out of football until late September at the earliest.
The criticism of his failure to "appreciate the gravity and seriousness" of his actions was probably a contributing factor in that.
And while Suarez has a history of struggling to accept disciplinary decisions against him - like last season's eight-match ban after being found guilty of racially abusing Manchester United's Patrice Evra - Rodgers is confident he can change.
"We can't hide our disappointment at the outcome of this situation but we have to move on and support Luis in his decision," the Reds boss said.
"He will be missed for the remainder of this season and the early part of next, but we will have the opportunity to welcome a better person and player when he returns."
Despite the 26-year-old and his club issuing apologies and admissions of guilt within hours of the incident occurring last weekend - with the forward donating a club fine to the Hillsborough Family Support Group - the subsequent decision to challenge the FA's assertion a three-match ban was insufficient undermined their previous contrition.
Having considered submissions from the FA and Suarez, the three-man panel - comprising chairman Thura KT Win, JP, Roger Pawley and Brian Talbot, felt the player was not suitably aware of the significance his action.
"We took into consideration of Mr Suarez's apology, his personal statement, supporting letter from Mr Brendan Rodgers and the letter from Ms Zoe Ward (club secretary)," the panel's report read.
"But when these were read in conjunction with Mr Suarez's denial of the standard punishment that would otherwise apply for violent conduct is clearly insufficient, it seemed to us that Mr Suarez has not fully appreciated the gravity and seriousness of this truly exceptional incident.
"We believe it is our duty to discourage any players at any level from acting in such a deplorable manner or attempting to copy what they had seen on the television.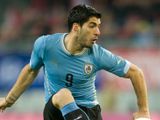 9. Luis Suarez
| Title | Number |
| --- | --- |
| Appearances | 35 (1) |
| Goals | 26 |
| Assists | 12 |
| Yellows | 9 |
| Reds | 1 |
*Current Season
"The incident of biting an opponent is alien to football and must remain so.
"It is completely unacceptable and such truly disgraceful behaviour could also lead to possible health issues.
"We also felt that the purpose of our decision should not only be a punishment to Mr Suarez for the offence committed, but must also be sending a strong message that such deplorable behaviours do not have a place in football."
Suarez had previous history of biting an opponent, PSV Eindhoven midfielder Otman Bakkal, for which he served a seven-match ban immediately before he left Ajax to join Liverpool in January 2011.
However, the commission paid no heed to that or the Evra case, stating: "We did not take into consideration any previous disciplinary records of Mr Suarez and considered the offence in isolation."
---
Click here for completely free £10 bet with Sky Bet
---