Lambert praise for Agbonlahor
Aston Villa manager Paul Lambert has praised Gabriel Agbonlahor ahead of the crunch Barclays Premier League clash with Fulham at Villa Park.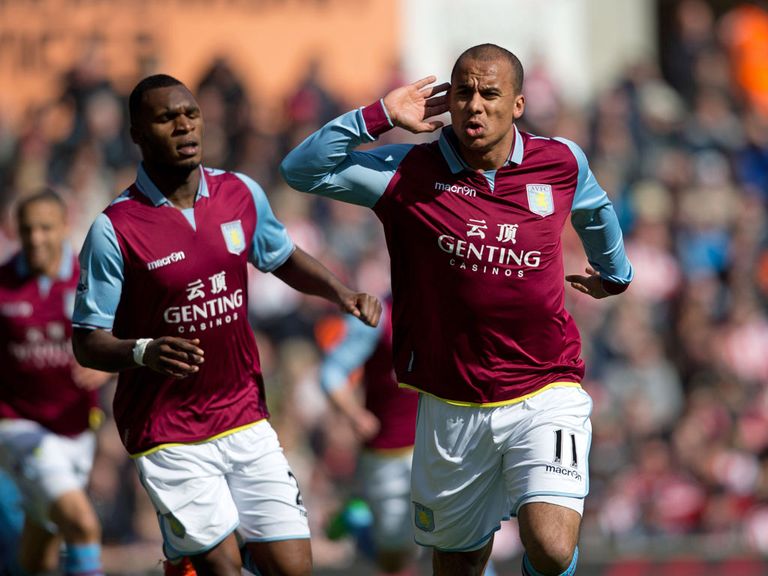 Villa host Fulham on Saturday as they bid to continue an impressive run which has seen them pulling away from the relegation zone, winning three of their last four games in the process.
While all eyes have been on Belgian striker Christian Benteke, Lambert has pointed to the contribution of Agbonlahor, saying that the winger is among a dying breed in the modern game.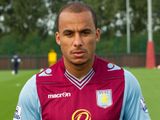 11. Gabriel Agbonlahor
| Title | Number |
| --- | --- |
| Appearances | 4 (7) |
| Goals | 0 |
| Assists | 0 |
| Yellows | 1 |
| Reds | 0 |
*Current Season
Lambert said: "It's a unique thing for a guy to stay at a club for any length of time. The likes of (Paolo) Maldini , (Steven) Gerrard and Ryan Giggs have all done it, but there's not many who stay as long as Gabby and he's only in his mid-20s. He's still got a lot of football left in him, a lot of time to do well."
After two frustrating seasons under the tenure of first Gerard Houllier and latterly Alex McLeish, in which he failed to take his goalscoring tally into double figures for the first time since his debut season, Lambert believes that Agbonlahor is now back to his best in a Villa shirt.
"I think he's on the top of his game right now. His goalscoring at the minute is excellent at the minute and he's now equalled Dwight Yorke's tally and given time he'll surpass it. I think he enjoys the role he's playing and it shows in the way he's playing.
"People tell me he's playing his best for two or three seasons but I don't know because I wasn't a part of years gone by but for this season he's certainly been playing really well for us. When we started pre-season he was looking really good and then he hurt his knee and we lost him for the opening spell.
"At the minute his work rate is extremely high and he's creating things and scoring goals and that's a great thing.
"We try to concentrate on his strengths rather than concentrate on negatives. When he goes on a run you won't catch him, you'd need to be the road runner to do it.
"When you have a player with pace coming at you time and time again you know you're in for a hard day. When he gets it and he's on a run, we ask him to make something happen, whether it be take someone on or have a shot at goal. I think it's important to concentrate on his strengths."
Agbonlahor's recent run of three goals in his last four starts has helped Villa
slowly pull away from Wigan who now sit third from bottom, albeit with a game in hand.
However, with more teams being pulled into a potential relegation fight, a win against Fulham this weekend would see Villa sitting just three points below the Cottagers who are currently in 11th position.
Lambert insists that despite a run of three wins from four there is no danger of his young side resting on their laurels
"I think they know that themselves, I don't sense any feeling that they feel the job's done and they know the hard work's still there, but they also know that they're playing really well at the moment.
"The more that we can keep winning the more it'll happen and they'll get used to that feeling. If we do get that winning feeling and we're at it then we're a really good side that's for sure.
"If you keep that collective thing and that spirit then that's half the battle. It's a team thing. If you look at the most successful teams then everyone's pulling the same way and this isn't any different."
---
Click here for completely free £10 bet with Sky Bet
---