Johnson: We're moving forward
Liverpool defender Glen Johnson insists the club have moved forward under Brendan Rodgers.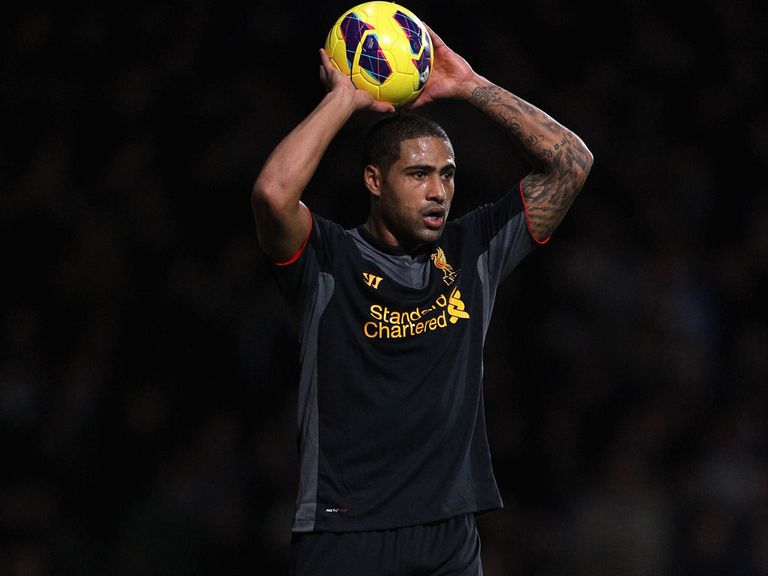 Any outside hope of a coveted top-four slot almost certainly vanished on Sunday when the Reds failed to overcome a dogged West Ham outfit at Anfield.
It means there will be no return to the Champions League, which they last competed in three seasons ago.
And any European football for Liverpool next season now depends on a rather complicated scenario which involves Chelsea winning the FA Cup but failing to finish in the top four, thereby denying the victors of Saturday's semi-final between Wigan and Millwall a route into the Europa League.
It is not exactly what was envisaged when Rodgers was installed as manager to replace Kenny Dalglish last summer.
But Johnson insists there has been a marked improvement.
"Brendan was brought in to rebuild the squad and put Liverpool back into the places that it should be," said the 28-year-old.
"This season has been a step closer to that.
"Eight times out of 10 we have dominated games.
"Sometimes, like against West Ham, we haven't come away with the points that we deserve.
"We have battered teams but if we don't get that early goal, it has given them encouragement."
Statistics back up Johnson's argument to an extent.
An eighth-placed finish last term is likely to become seventh at worst this, and no one at Anfield is giving up on hauling back Everton's present three-point advantage on the run-in.
With 49 points, the Reds are now just three adrift of the tally Kenny Dalglish collected last term, and relegation-threatened Reading and QPR are among their final six opponents.
Yet Dalglish won the League Cup last year, and reached the FA Cup final, leaving the actual progress made under Rodgers open to interpretation.
"Brendan wants to put us back in the top four but he wasn't asked to do that in his first season," said Johnson.
"If we improve on last season then it is a step in the right direction, and we have definitely done that.
"It's a few things. Look at the squad, the feeling there is around the place, the football we are playing.
"We won a trophy last season and of course that was fantastic. Everyone wants to win; that's what we are in the game for.
"But in terms of getting Liverpool back where they belong, we want to be back in the top four."
At times this season, Rodgers has hinted a top-four place was on the cards. He has pulled back from that stance though, and is now refusing to leave himself a hostage to fortune.
"Modern-day football at all levels is obsessed by expectations," said Rodgers.
"Of course, at a truly great club like ours those expectations are as high as they come.
"But we musn't be hamstrung or held hostage by them.
"From the outset of this campaign I felt we would most likely experience a season of transition, and with that would come a few growing pains."
And, whether Liverpool reach Europe or not, Johnson is convinced the improvement will continue next season.
"I wouldn't say it has been a season when we have been so close but so far," said Johnson.
"It is clearly a better season than the last one. Brendan will look to improve again in the summer and if we can start nicking the goals we need from games like West Ham, we will be right in amongst it."
---
Click here for completely free £10 bet with Sky Bet
---