Ferdinand criticises England fans
Rio Ferdinand has hit out at the fans who sang abusive songs about him and his brother Anton during England's win over San Marino last week.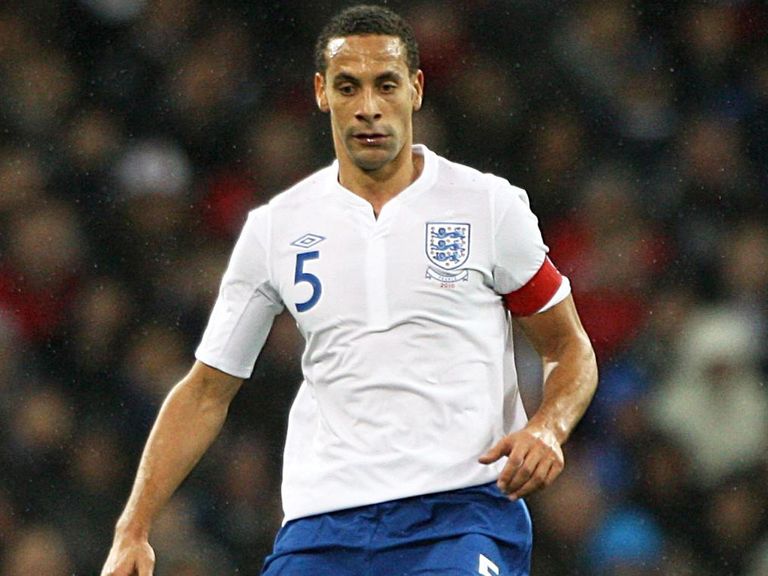 A number of England supporters joined in the singing of a song suggesting the brothers should be burned on a bonfire - it has been suggested the song had racist overtones because Anton Ferdinand was the target of racist abuse from former England captain John Terry.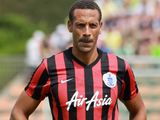 5. Rio Ferdinand
| Title | Number |
| --- | --- |
| Appearances | 0 (0) |
| Goals | 0 |
| Assists | 0 |
| Yellows | 0 |
| Reds | 0 |
*Current Season
Anti-racism body FARE reported England to FIFA on Thursday over the chants and the Football Association is awaiting official notification regarding the complaint.
"You expect+accept banter from fans on the terraces as its part of what makes the game great,but racism is not banter,& from ya own fans. WOW," Ferdinand tweeted.
"Always a small minority who ruin it for others.
"Let's not jump to conclusions + assume though as it might just have been banter. We'll see after the investigation."
The Manchester United defender was vilified by fans after withdrawing from the England squad to play the game because it did not fit in with his "intricate" and "pre-planned" training programme, although he then travelled to Qatar to commentate on England's 8-0 victory.
And now Kick It Out chairman Lord Ouseley has called on the FA to take a stance on the "vile" and "abusive" chants.
Ouseley told BBC Radio 5 Live on Friday: "Whether it's racist or not, it's certainly unacceptable. It's vile and it shouldn't be part of sport. Something needs to be done about it.
"These are the supporters of the England national team who are travelling abroad and singing songs like that. What messages does it send out about the type of people we are and who we represent?
"The Football Association should be taking a stance on this about the people it wants supporting the England team, the image it wants to send abroad.
"I've already contacted the chairman of the Football Association and said this has to be looked at, investigated and dealt with. Do you want to be having an army of fans who call themselves the England fans travelling abroad, being abusive to their own players like that, or indeed other people?
"FIFA will determine (whether it is racist) but clearly we can take a stance on that. We have policies on anti-racism, homophobia and all other forms of unacceptable behaviour. Why are we so quiet about it?"
FIFA said in a statement: "We can confirm that FIFA has been contacted by FARE regarding the FIFA World Cup qualifier match between San Marino and England last Friday.
"FIFA will now analyse the content of the documents and next steps will be determined in due course."
FARE's executive director Piara Powar said on Thursday: "Although we did not have observers at the match we have pulled together evidence sent to us including media comment and have passed that on to FIFA.
"I think that it's one of those things that is very subtle. We would say racism and other forms of discrimination is not always banana throwing and monkey chants. It can be very subtle and the people collating the reports believed it is strong enough to send on to FIFA.
"From the reports we have seen I personally think there was an undercurrent of race there, and other people have thought that it has been imbued with racist overtones.
"Whether FIFA think that is strong enough to take action is another question entirely and we accept that it is certainly an unusual report."
If FIFA decide that the chants were racist in nature, England could be forced to play a World Cup qualifier behind closed doors.
Last week, football's world governing body forced Bulgaria to play Malta behind closed doors after finding their fans guilty of racist chants during October's World Cup qualifier against Denmark.
And in January, Hungary were fined £27,800 and made to play a World Cup qualifying match against Romania in an empty stadium after FARE lodged a complaint over anti-Semitic chants by their fans during a match with Israel last August.
---
Click here for completely free £10 bet with Sky Bet & £5 free every week
---