Giggs expects goals galore
Ryan Giggs has told Manchester United fans to strap themselves in and get ready for the ride of their lives at Old Trafford on Tuesday.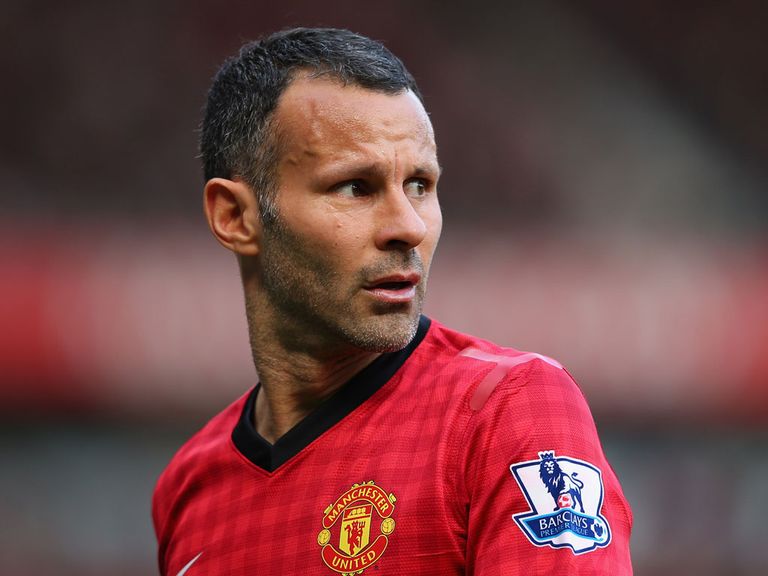 United entertain Real Madrid in a Champions League last-16 second-leg clash on Tuesday knowing a goalless draw will be enough to clinch a quarter-final berth.
Manager Sir Alex Ferguson does not think that will happen, though, considering the strengths of both sides lies in their attack rather than defences which have rarely been watertight this season.
It is just one of the reasons to look back on Real's last visit to old Trafford, an amazing occasion that finished 4-3 to United thanks to two goals from David Beckham and a comeback that followed a hat-trick from Brazilian forward Ronaldo, which earned him a standing ovation from the Stretford End.
"It was two great sides and there were so many goals. It could be similar tomorrow," said Giggs.
"When you have that much firepower on the pitch, undoubtedly there are going to be chances and goals."
And the spectre of Ronaldo remains. Only this time it is the man who once delighted the Old Trafford faithful rather than the one who remains the highest goalscorer in World Cup history, whom Ferguson rather cruelly dismissed today.
"The older one, the fatter one, peaked as a centre forward at that time," said Ferguson.
"(Cristiano) Ronaldo is a supreme athlete. He never misses a game, has fantastic physique, two great feet, pace, he is good in the air.
"My biggest concern is if he turns up because you expect problems.
"We have to try and curtail that as best as we can. It won't be easy because he does it every week.
"But it isn't something we should fear. If we go in worried about the damage Cristiano can do we forget what we can do ourselves."
The common consensus from the first leg three weeks ago was that United did well subduing the player they sold for a world record £80million in 2009, and who continues to be linked with a return even if Ferguson keeps dismissing it.
It is therefore a measure of Ronaldo's ability that he scored Real's equaliser after Danny Welbeck had given United a first-half lead, ensuring the tie remains balanced on a knife-edge.
The hosts' hopes of repeating that relatively subdued effort from a former world player of the year have undoubtedly been hit by the loss of Phil Jones, whom Ferguson confirmed has not recovered from the ankle injury he sustained against Reading a fortnight ago.
"Phil Jones won't be fit for tomorrow," said Ferguson.
"His performance over there was absolutely excellent.
"It is a miss but we can't deem it as something we can't manage. We have got options. We hope we get that right."
If Jones is missing, and it is generally wise not to take Ferguson's injury bulletins ahead of such an important game as gospel until the teams are actually confirmed, the United boss does face a dilemma over who will replace him in midfield.
Tom Cleverley has a claim, although his natural instinct is to push forward rather than screen a defence, as does Wayne Rooney, especially if Ferguson opts for a more attacking wide player in the form of Nani or Ashley Young.
Giggs is more likely than either, though, given his vast experience and present form.
The Welshman's recent displays mirror those of Real as a team, given they flew into Manchester on Sunday night following back-to-back wins over Barcelona, the first of which in particular - a devastating 3-1 Copa del Rey second-leg triumph at the Nou Camp following a 1-1 stalemate at the Bernabeu - creates an uncomfortable precedent United need to avoid.
"Real have had two fantastic performances against Barcelona," said Ferguson.
"I was there for the first one when they were superb.
"They have found form at the right time for a game of this nature.
"Our form has been consistent for quite a while, which we need for tomorrow night's game also.
"As a European night I don't think you get any bigger than this one.
"It is two great clubs with great histories.
"It is set up to be a marvellous game. I don't think it will be a disappointment."
Giggs admits he could never have imagined he would one day reach an incredible 1,000 senior games.
A Champions League encounter with Real Madrid is a fitting way for Giggs to make such a landmark appearance, although Ferguson is refusing to say whether the veteran Welshman will start or be introduced from the bench.
"I am obviously proud of playing that many games," said Giggs, whose 931 United appearances are supplemented by 64 for Wales and four for the Great Britain Olympic team.
"You set out different goals at the start of your career. First you want to get in the team, then stay in it. Then you want to win things.
"You never think you are going to get to 1,000 games.
"I have worked hard and had a lot of things go for me; the continuity of the manager and playing with good players.
"And as I have got older, I have taken more things in. For instance, I remember the second Champions League win in 2008 more than 1999.
"You enjoy things like that and dwell on them a lot more."
Giggs' performances this season have already been rewarded with a one-year contract extension that will take him past his 40th birthday.
His career has attracted tributes in the past week from a host of luminaries, including FIFA president Sepp Blatter.
Even in the heat of battle at the Bernabeu three weeks ago, Giggs' introduction was greeted with a standing ovation from the home supporters, who recognised a career that transcends normal boundaries.
"It was strange," said Giggs.
"As I was going on to the pitch, my concentration was fully on doing well for the team and trying to make an impact.
"I did recognise what happened but I only really thought about it afterwards.
"I thank the Madrid fans for the welcome they did give me. It was something special."
---
Click here for completely free £10 bet with Sky Bet & £5 free every week
---