Giggs stands supreme for Fergie
Manchester United manager Sir Alex Ferguson is willing to concede Gareth Bale is a good player - but do not ask him to start comparing the Tottenham man with Ryan Giggs.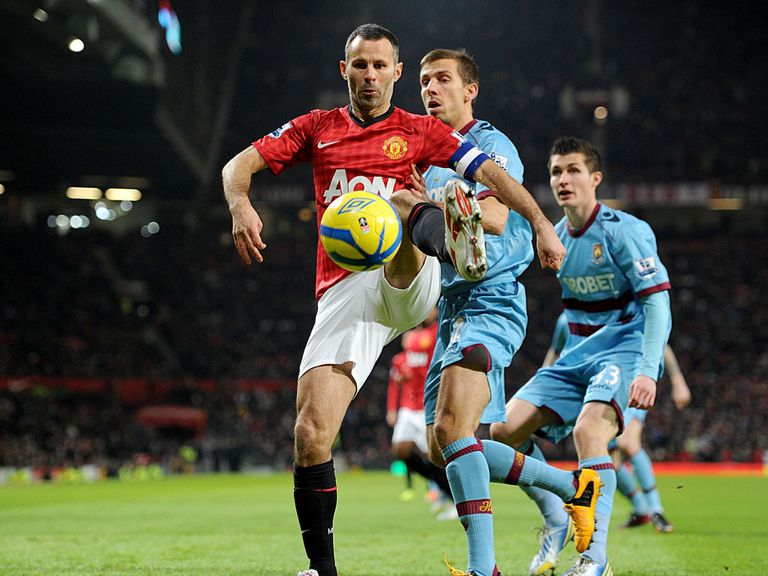 Bale is regarded as the best Welsh player since Giggs emerged from the Manchester United youth ranks two decades ago.
Indeed, such is the hype that surrounds the Spurs man that sometimes it appears as if he has eclipsed Giggs.
However, it is worth remembering that by the time he had reached the age Bale is now, Giggs had won three Premier League titles, two FA Cups and a League Cup.
It is little wonder Ferguson believes the 39-year-old has no equal.
"It is all opinions I suppose," Ferguson said ahead of Sunday's clash with Spurs at White Hart Lane. "The boy is a good player. But Ryan Giggs at 23? I don't think there was anyone better."
Longevity is another issue. Will Bale still be a top-flight player in 16 years' time, let alone one who has suddenly become a central figure in another fight for silverware?
So good have Giggs' performances been that another contract extension is on the agenda, although Ferguson was not giving anything away on that front on Friday.
"Nothing to discuss at all there," he said, almost as tersely as his response to Wayne Rooney's penalty woes following the United striker's second miss of the season in Wednesday's FA Cup win over West Ham.
Former Red Devils skipper Roy Keane now believes Ferguson will take decisive action, with top-scorer Robin van Persie - who has also missed from the spot this term - in line to inherit the job.
"I have not made a decision about that," Ferguson said. "We don't want to be missing penalties. It is a regular opportunity. But it is not something I want to discuss."
Instead, Ferguson is plotting another Premier League title tilt, aware that for all his side's remarkable goalscoring prowess, the goals against column is worryingly large.
"The goalscoring performances this season have saved us," he said. "We have lost 29 goals in the league, which is a lot for a team that is aiming to win it.
"On one side it is very positive, on the other it is negative. We want to score goals, it is the way we are built. But we also know defending is important. We need to find a nice balance."
---
Click here for completely free £10 bet with Sky Bet & £5 free every week
---