Mikel getting used to Luiz link-up
John Obi Mikel is beginning to be won over by David Luiz's conversion from defender to midfielder at Chelsea as he battles to keep his place alongside the Brazilian.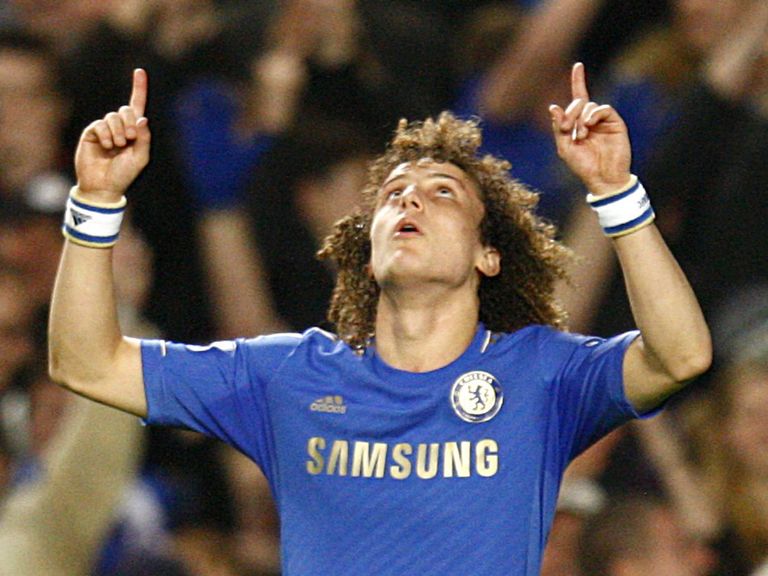 Mikel was arguably the most sceptical member of the Blues squad when interim manager Rafael Benitez first experimented with the move at the recent Club World Cup.
The player who has been Chelsea's anchorman for most of the last six years admitted his "shock" at lining up alongside Luiz in the semi-final against Monterrey.
Mikel even suggested his team-mate had reneged on an agreement for the Brazilian to play a holding role, going as far as to say: "I think he needs to play at the back."
Benitez clearly thinks otherwise, having started Luiz in midfield again in Chelsea's last two matches, to spectacular effect.
Several of Mikel's team-mates have applauded the move and, having returned from suspension to play Boxing Day's 1-0 win at Norwich alongside Luiz, it appeared less of a concern for the Nigerian ahead of Sunday's trip to Everton.
"It affects you because I've been here for a long time," said Mikel, who has become used to lining up with Frank Lampard or Ramires.
"I've always played with Frank and now I've played with Rami as well - they're all great players. And now I have to play with David Luiz.
It's just a lot. It's a lot, I think, psychologically as well. You think, 'If I'm playing today, who am I going to play with?' - because they're all great players.
"I've played with Frank for a long time and I've always enjoyed playing with Frank, and Rami as well, and [now] with David."
Mikel could be forgiven for his initial reaction to Luiz's conversion.
After all, it not provides not only cover for the 25-year-old but also competition.
And with Mikel set to spend up a month away from Stamford Bridge on African Nations Cup duty in the new year, he could have a battle on his hands to regain his place if Luiz continues to shine in his absence.
Unless Chelsea convince the Nigerian Football Federation to delay Mikel and Victor Moses's call-up, the duo have just two games left before they link up with their international team-mates.
Mikel could have just one if he fails to shake off a knee injury in time for Sunday's Barclays Premier League clash at Goodison Park.
It has been a tough two months for the midfielder, whose recent suspension was the result of his behaviour during the Mark Clattenburg affair.
He told Chelsea TV: "It was good to come back into the team and play against Norwich. I had my ban, three-game ban, and obviously I've been training with the team.
"But, as a football player, you want to be out there playing games. That's what I love doing."
Mikel admitted it had been tough looking on from the sidelines as Chelsea scored a whopping 16 goals in the three matches he missed.
"I don't really like watching games, obviously, when I'm not involved," he said.
"If you're not involved now in the team, it's good to go and support them.
"When I haven't been involved, I've been out there supporting the guys.
"It's something that, even if you don't like doing it, it's good for the team spirit."
Even if Mikel is fit on Sunday, Benitez must decide whether to retain him alongside Luiz or recall Lampard or the fit-again Ramires.
The Spaniard could be forgiven for sticking with the back four that has helped Chelsea combine successive league victories with clean sheets for the first time in more than a year.
Norwich did not even manage a shot on target on Wednesday and that is exactly the kind of solidity Benitez may feel he needs at Goodison Park, where Chelsea have lost on their last three league visits against a side who have become their bogey team in recent years.
Everton are also the only Premier League club yet to be beaten at home in all competitions this season, their last defeat there coming all the way back in March.
Should third-placed Chelsea lose tomorrow, they will be leapfrogged by David Moyes' men and could easily end the weekend out of the top four.
---
Click here for completely free £10 bet with Sky Bet & £5 free every week
---