Post-match reaction to Dundee United's 3-0 victory over St Mirren.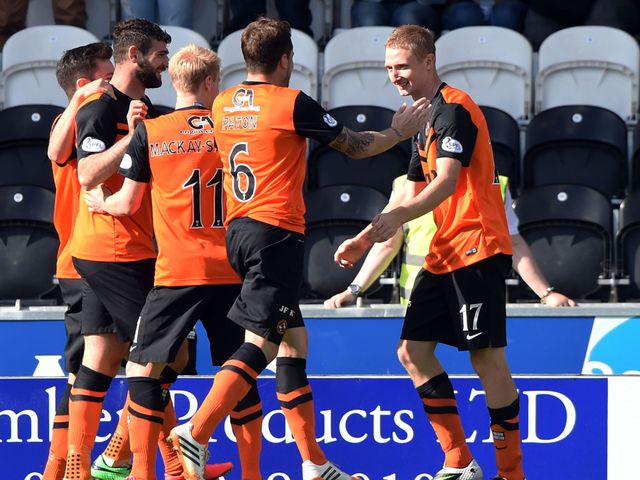 St Mirren manager Tommy Craig put on a brave face after watching his side lose for their fourth successive Premiership match to an on-form Dundee United as their slump in front of goal continued.
After losing 3-0, Craig pinpointed a regular failure with his team to find the back of the net.
But he was adamant that as far as he is concerned the Saints are playing well enough, although they need to quickly ensure they begin to convert their opportunities.
He said: "What is killing us is that we are not scoring goals, frankly we are just not finding the back of the net just now and that is costing us.
"Other than scoring the lads are giving me everything, people on the outside looking in might think we have lots of problems but if we keep playing the way we are we will eventually get some wins.
"Though it's not just the fault of the front players that we lost today, they are all part of a team."
Pleased with the victory United manager Jackie McNamara was happy to admit that his team can play better.
Chris Erskine, Jaroslaw Fojut and Blair Spittal all registered for the Terrors.
He said "I don't think the performance was a good as we can play, I think the score line flattered us a bit.
"The second goal came it at a good time, after we scored it we settled down and knocked the stuffing out of St Mirren.
"But we were not at our best in terms of fluency and possession today."
McNamara was also keen to praise the contributions of goalscorers Erskine and Spittal as well as Callum Morris, three players who he believes are now showing they have what it takes to make it at this level after stepping up from the a lower standard.
He said: "Chris Erskine is a different player to what we have here, he's a little bit unorthodox but showed with his great first touch at the goal that he can be a good player for us.
"Maybe it took him six months playing at this level to adapt to playing in this division when he was with Partick Thistle.
"I was delighted Blair got on the score sheet too and I thought young Callum Morris performed so well for us today too.
"When I was at Partick Thistle I watched him for a couple of years at Dunfermline and he has been outstanding for us this season."