Dave Jones defended his record and insisted that a change in manager was not the way forward for Sheffield Wednesday, despite their 4-1 defeat at home to Watford.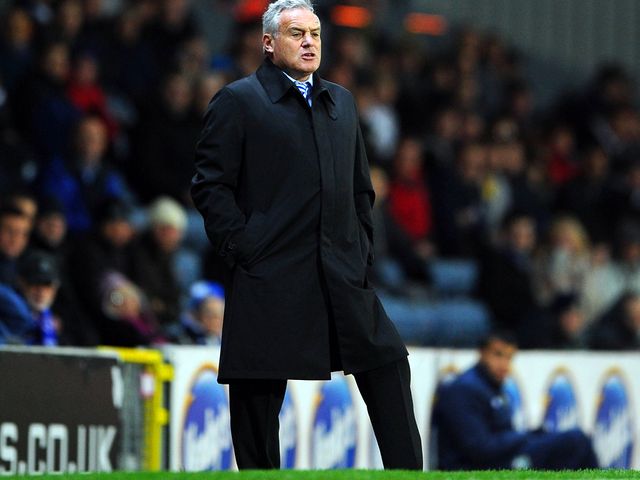 The Owls lost for the fifth game in a row, leaving Jones, who guided them to promotion from npower League One last season, under severe pressure.
A run of just two victories from 17 league and cup matches has left Wednesday struggling in the relegation zone but Jones, who was roundly booed by the home fans, went on the defensive.
"Look at my record - I've never been in this situation before," he said.
"We're going through a very rough time. We've got to come out fighting and be strong and be brave.
"If people think somebody else will do a better job, go get him. And if he doesn't do it, then what? Go and get someone else?
"How many managers has this club had in the last 10-15 years? Ten or more? Chopping and changing isn't the right answer."
The former Cardiff boss, who took over from Gary Megson in March last year, insisted he had not lost the dressing room or any of the managerial know-how which saw him take the Bluebirds to within a whisker of promotion from the Championship two seasons running.
"I have not become a bad manager overnight and this thing about losing the dressing room makes for a nice line, but it's not the case," Jones said.
It started so promisingly for the hosts, who led after just three minutes courtesy of Michail Antonio's strike.
Within 15 minutes, the tone for the rest of the match was set as Wednesday switched off from a throw-in and Fernando Forestieri capitalised to steer home the equaliser.
And yet before half-time the hosts had a glorious chance to banish the descending mist of frustration, but succeeded only in worsening their plight.
Jay Bothroyd was fouled in the box by Daniel Pudil, who escaped with a yellow card, but Chris Lines, making his first start of the season, hit a tame penalty which Manuel Almunia saved with ease.
The second half saw Wednesday capitulate. Alexandre Geijo put Watford ahead with a free header from a set-piece and then Troy Deeney scored with his first touch after coming off the bench.
Mark Yeates rubbed salt into the wound with a stunning long-range strike and Bothroyd's late glaring miss was almost unnecessarily cruel on a stunned Jones, who was jeered moments earlier for bringing on Jermaine Johnson at right-back.
Jones was puzzled as to why Lines, who has been out for three months with a groin injury, took the penalty.
"We had a chance to get back in front, just score the penalty," he said.
"My argument with players is why did we allow a player who has been out for such a long time to take it?
"Credit to him for wanting it, but there are other players out there whose kicking would be cleaner and confidence would be higher.
"And people are asking why I brought JJ on at right-back - the right-back's hamstring is done. That's why."
The 56-year-old admitted that criticism was inevitable but said he would take it - although he revealed that some of his players were deserving of some too.
"We all have a responsibility," he said.
"People can have a go at me, I'll accept it - but I didn't make a bad pass, I didn't lose my man at a set-piece.
"I'll stand there and fight for them, but they've got to give me something back."
Understandably, Gianfranco Zola cut an altogether more contented figure.
The Hornets boss has led his side through an unbeaten November, taking 14 points from six matches.
"I am very happy, especially with the second half, it was a very good performance from us," he said.
"I'm delighted with the result. First half we faced a team that played in some spells some very good football.
"They created some problems for us. To come up with a result like that the performance has to be good."
He had some sympathy for his opposite number, but knows only too well the harsh realities of football management.
"I understand it's not easy to play your best football under pressure," Zola said.
"It's a difficult situation and one I've been in."
Asked if he had any words of comfort for Jones at the full-time whistle, Zola added: "I just shook his hand at the end.
"What can you do? This is part of the job. They need to find some tranquillity and they will be ok.
"They have some quality. They have to keep on working and sooner or later the results will come, I'm sure of this."