Sheffield Wednesday manager Dave Jones has branded Miguel Llera "stupid" after he appeared to manhandle referee Andre Marriner in their 3-2 defeat to Bristol City at Hillsborough.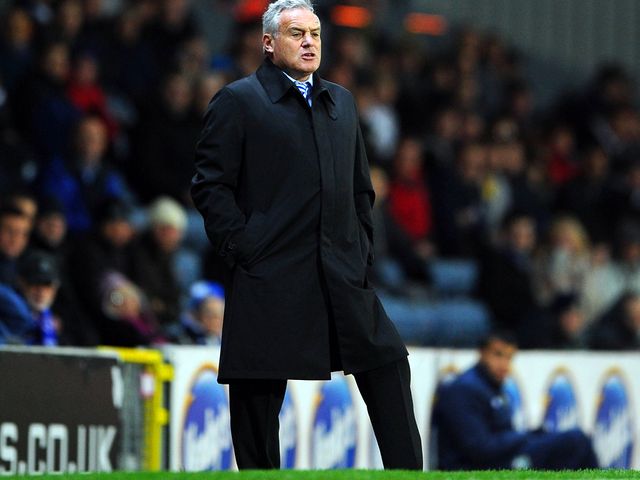 The loss, Wednesday's seventh on the bounce which leaves Jones hanging on to his job, ended in controversy after Marriner disallowed a goal from Gary Madine at the death when Llera had protested too strongly at the referee not awarding a penalty in the build-up.
Llera, who had put Wednesday ahead in just the second minute before giving a penalty away, was booked for his actions which stopped play before Madine's effort crossed the line, though is denying touching the Premier League official.
"There are things that go against you, I have seen the referee and he says that Llera has pushed him," said Jones. "If he has pushed him, that's the stupidity of it.
"He says he didn't so, if he didn't then the referee has made a decision I have never seen before in football. It was a clear-cut penalty, but he didn't see it.
"Miguel should have carried on playing - the ball was still alive, he is not going to change his mind and he ran at him.
"I don't see any movement from the referee, but that's what happens sometimes when you are down there.
"We were winning the game 2-1 and should have had more goals but that composure is just missing.
"Today was a prime example of, 'When your luck is out, it's out', which is silly because for 84 minutes our luck was in. But it's cost us."
Jones, who received a vote of confidence from chairman Milan Mandaric a fortnight ago, confirmed he was planning on meeting with his chairman, though just as a matter of routine.
"I see the chairman every day," he said. "I am going up to see him now to talk about the game, I just wish the referee was sat there with me."
It had been a perfect start for Wednesday after Llera headed home a second-minute corner, but Sam Baldock's penalty, which came from the Owls defender's foul, levelled matters in the first half.
Madine then looked to have ended Wednesday's miserable run with a 78th-minute strike, but then it was his turn to become the villain when he handled six minutes later and Baldock struck a second spot-kick to level again.
And two minutes later City, themselves struggling at the wrong end of the table, went ahead for the first time when Albert Adomah curled in a fine free-kick to put Jones' Wednesday future in doubt.
Boss Derek McInnes insists Marriner made the right decision amid the late controversy, though accepts Wednesday could have had a penalty when there appeared to be a handball.
"I think the ref has a decision to make on the handball," he said. "But he gives a free-kick prior to the ball going in the net, my players have said they heard a whistle before the ball went into the net.
"For me the only thing I have seen is the over-reaction of the centre-back grabbing the referee with both hands, it was over-aggressive.
"You can't manhandle the referee, he is quite within his rights to give a free-kick, that's a fact.
"Whether Sheffield Wednesday might have had a penalty before that is another matter, but before the shot came in the referee's whistle had clearly gone.
"The complaint they should have is whether it was a penalty or not. It could have gone either way."