Germany defenders Mats Hummels and Per Mertesacker admit they need to get to know each other better after a calamitous performance against Switzerland.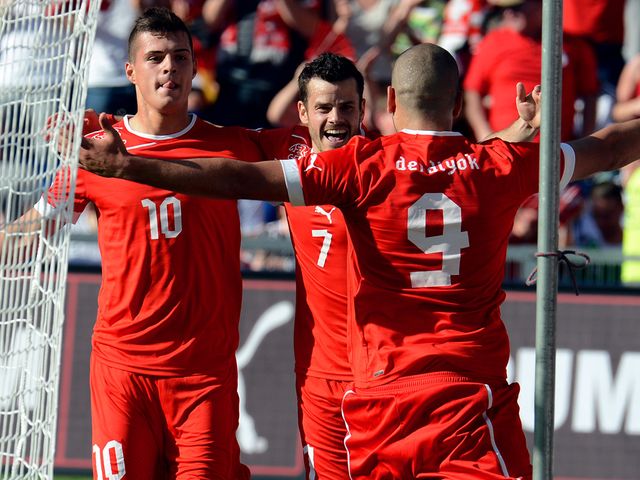 The two men earmarked by Germany coach Joachim Low to form his central defensive partnership in Poland and Ukraine were torn apart by Switzerland in a 5-3 defeat for one of Euro 2012's favourites and they admitted they have a lot of work to do.
"Very little worked, in truth," said Borussia Dortmund defender Hummels.
"When you concede five goals, then clearly you made mistakes. There was too much imprecision, a lack of understanding and you could see we are not a settled team.
"This is a test game and it's better to happen now than in a few weeks time."
Hummels and Mertesacker have one more game to forge a better understanding before their first Euro 2012 game against Portugal.
Germany host Israel next Thursday and Mertesacker is confident that improvements will be made.
"This was a valuable test," he told Germany's ZDF television. "We had a few problems harmonising and we saw it was not working well.
"But the whole team had problems, not just the defence."
Low was not too downbeat after Germany's first defeat to their neighbours in 56 years, saying it is something they can build on.
"I knew that we were not so fresh in defence, but I said it was a test game and we can take a lot from it," he said.
"I have a lot to show to the team as there were lots of mistakes, so we have a lot to work on."
Switzerland coach Ottmar Hitzfeld also expects Low to get it right in time for the European Championships and has recalled his nation's victory over Spain at the World Cup two years ago as a good omen.
"We were the only team to beat Spain and they then won the World Cup so I am convinced Germany will do the same," he said.
"They will learn from this and they have time to discuss the errors, which you would not have if this happens during the tournament.
"You can fall down, but you must get up again and Germany are famed for getting up again."