With little to play for in the Bundesliga, last season's beaten Champions League finalists Borussia Dortmund have set their sights on success in the cups this season.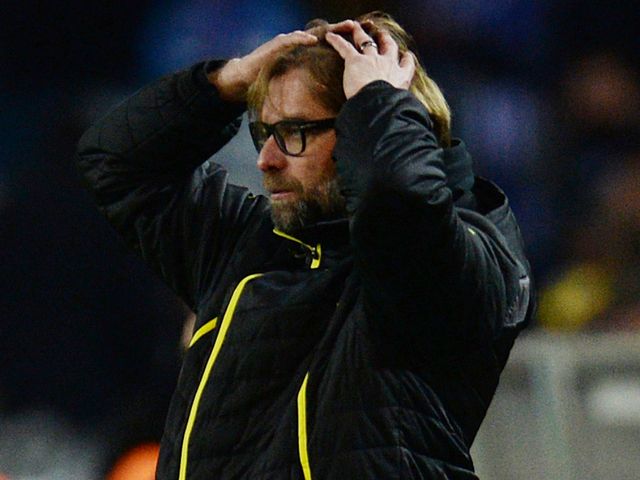 The Westphalians trail league leaders Bayern Munich by 20 points and are only now concerned with finishing inside the top three to ensure they play in the Champions League again next season.
Beyond that, they head to Russia to face Zenit St Petersburg on Tuesday evening bidding for a repeat of their triumphant march to the final last year, a march which was ended by their nemesis Bayern.
"We don't have a chance in the league any more. But why would we write off our chances in the other two competitions before we've been knocked out?" manager Jurgen Klopp said on FIFA.com.
Injuries have contributed to Dortmund's woes on the domestic front this season.
Deprived of Ilkay Gundogan due to a persistent back problem, Klopp also saw himself lose his entire back four during the first half of the season.
On Sunday, he also lost Sven Bender for at least two months, leading to Klopp dreaming of getting to the end of the season without any further setbacks.
"My priority for 2014 is to have my team complete the second half of the season in better physical shape," he said. "We've been hardly recognisable due to all our injuries.
"We're strong when we have everyone fit, and even when we don't have everyone fit we still have the desire.
"We've proved that and that's why we're in a relatively good position. We want to make the most of it."
They did just that last season with an unexpected march to the final.
"The Champions League final was a magnificent experience," said Klopp. "We proved ourselves Bayern's equals. I don't know how I would have felt if it had ended up going our way."
For him to have the chance of experiencing that in May, his side must first get the better of Zenit, who may have reached the knockout stage with only half of the 12 points Dortmund chalked up in the group stage, but who have been preparing for this game for two months now.
The Russian season does not resume after its winter break until next weekend, which is why all of their efforts have been going into Tuesday night's encounter at the Stadion Petrovski.
"The Zenit management are very ambitious people," said Italian coach Luciano Spalletti.
"They set high goals and we strive to meet them. "I've told my players that we have a rare opportunity not just to write a chapter in our history, but to put the title on the cover story of Zenit.
"The Champions League commands a lot of effort and attention. Behind us, we have a big city and a huge number of fans who care about the club."
---
New Sky Bet customers: Free matched bet up to £30
---