Alberto Zaccheroni has told his Japan side to forget their opening Group C loss to Ivory Coast and beat Greece in Natal on Thursday to maintain their hopes of qualifying for the World Cup knockout stages.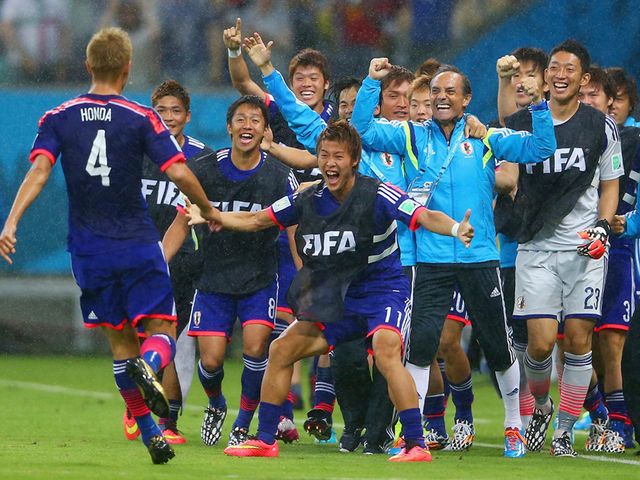 Japan and Greece are playing for their first points of the tournament after opening their campaigns with losses.
Inter Milan full-back Yuto Nagatomo said on fifa.com: "He (Zaccheroni) talked about the (game) and how we can't help looking back.
"We lost, and we have to acknowledge that. (He said) we have the match against Greece ahead of us, so we should all be focusing on that and working on moving forward towards that."
Japan had led Ivory Coast for much of the contest before the Africans scored two quick-fire goals to turn the match on its head and take all three points.
Nagatomo is determined to focus on the positive aspects of the performance and build on them against Greece.
"Even though we lost our first match, we can't look on it in a negative way," he added.
"We need to change our way of thinking entirely. We need to look at things in a more positive light.
"That's something I've learnt in Italy."
Greece may have succumbed 3-0 to Colombia, but Nagatomo is wary.
"You can see that Greece is a really compact team, their defence is really tight," the 27-year-old added.
"Their forwards are good at countering and closing down, and that's something we have to work on - countering.
"They're certainly very strong opponents."
As well as being exposed at the back against Colombia, Greece lacked a cutting edge in attack.
Greece boss Fernando Santos may opt to start with Fulham striker Kostas Mitroglou up front, supported by ex-Celtic forward Georgios Samaras.
But Santos will resist wholesale changes.
He said on greekreporter.com: "I do not believe we must make many changes just because we lost 3-0.
"This is not the right path. I often read bad criticism because Greece wasn't very vivid in previous matches.
"We were in a good state, but we lost.
"I believe we played well against Colombia and we managed to create chances.
"My primary concern is that we didn't score. And it was a pity we conceded a goal so early in the match."
Santos was also frustrated by the collective defensive performance of his team.
"It was not only our defenders fault," he added.
"The whole team should have defended more properly."
Check out all of Sky Bet's World Cup odds!