Bayer Leverkusen will rely on Stefan Kiessling's goalscoring when they host Real Sociedad in the Champions League on Wednesday night, even if this year's top German goalscorer continues to be overlooked by his national team.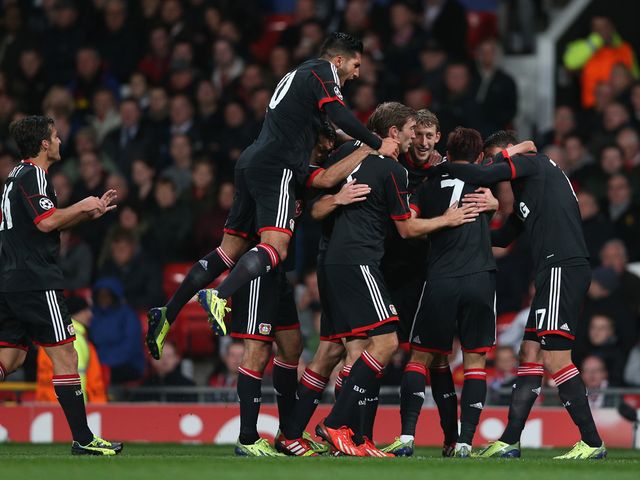 Last season's Bundesliga top-scorer has netted 18 goals in 2013, including five in the current season, yet when coach Joachim Low announces his next Germany squad on Thursday, the striker's name is unlikely to figure.
The continued snub is something which Kiessling's team-mate, and Leverkusen captain, Simon Rolfes cannot fathom.
"I can't understand it and I couldn't understand it when (Mario) Gomez and (Miroslav) Klose were not even injured either," Rolfes told Sky television.
"The playing philosophy which the national team coach certainly has is one point, but it is nevertheless the case that the best players Germany have to belong in the national team, or at least in the squad.
"Kies belongs there without a shadow of a doubt. If he were to call him up, then that would be a sign that excellent performances do get rewarded."
While Low, who is expected to cast his eye over the the 29-year-old on Wednesday night, may be reluctant to pick him, his club coach Sami Hyypia most definitely is not.
Although the Finn has rotated his side recently - and with a certain degree of success, considering Leverkusen have made their best ever start to a Bundesliga season - Kiessling remains one of the first names on his team sheet, which is what midfielder Stefan Reinartz also hopes to be.
"I can play 90 minutes every three or four days," he said, turning to his coach sitting next to him during the pre-match press conference.
"Maybe I can have a rest during the international break when we play a friendly against Russelshiem."
Whether he plays or not, Reinartz expects a tough game, made all the more complicated by a 4-2 defeat to Manchester United in their opening group game.
"We want this pressure," he said.
"To be honest, I think the word pressure sounds negative.
"My feeling is one of anticipation and motivation. We've waited long enough to have another home game in the Champions League."
Visiting Real Sociedad can only dream of such form as they come into the game off the back of a six-game winless streak - their longest drought since 2011, when they lost six and drew two.
Midfielder David Zurutuza hopes the Champions League can provide them with some joy after they too lost their opening group fixture 2-0 to Shakhtar Donetsk.
"If we win it and play a good game, then this could give us a lift to face Rayo (Vallecano)," he said at a press conference.
"German sides are physically strong, fast and technically good, but we like this kind of open football.
"They are one of the biggest clubs in Germany. They are up there with Borussia Dortmund and Bayern Munich this season."
---
Sky Bet Free Bet Club: £10 free bet - £5 free every week
---