Reims defender Mohamed Fofana is determined to put months of injury frustration behind him by playing an important role for his team in the final weeks of the season.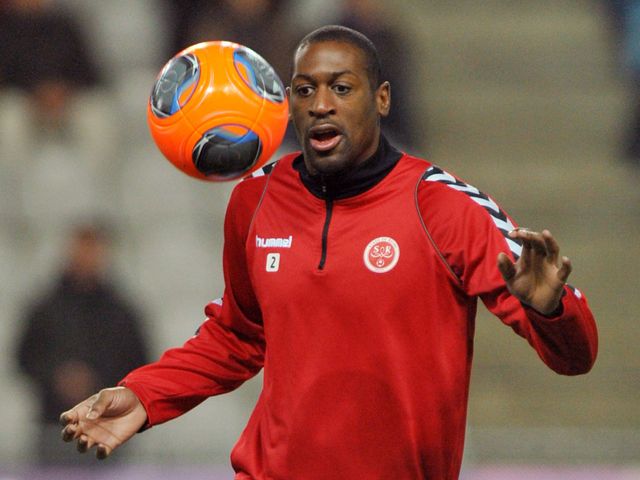 Mali international Fofana has been sidelined by various muscle problems and has been an unhappy patient, forced to watch his club-mates jostle for position in the top half of the Ligue 1 table.
"I've been out for five weeks in a row and that's when the good results have been achieved," Fofana told local newspaper L'Hebdo du Vendredi.
"My heart is with the team but I'm not on the pitch. I want to have my say in the finish to the season."
Reims stand seventh in Ligue 1, just two points behind fifth-placed Lyon and five adrift of St Etienne, who hold down a Europa League place.
Fofana has a modest forecast for where they might finish, saying: "We can stay around seventh or eighth place. We know that other teams want to finish well too, like Toulouse, Marseille or Bordeaux who are used to the final sprint. We want to prove our current position owes nothing to luck."
Reims tackle Bastia on Saturday, and have lost on their last two visits to take on the Corsican side.
"We must do better: we must at least not lose," Reims coach Hubert Fournier said. "Winning would be extraordinary."
Bastia also have a player returning from an unwelcome stint on the sidelines, as on-loan forward Florian Raspentino hopes to start a match for the first time since January 21.
Raspentino has eased his way back from an ankle injury lay-off by appearing as substitute against Paris St Germain and Nice recently, but he could now step back into the Bastia starting XI.
Three successive home defeats may have dented Bastia's confidence, together with that of their supporters, and Raspentino said: "It's true that we want to win for ourselves and the public. It's been too long.
"We have to get back to our values, the winning mentality, commitment and aggression, in the right sense of the word.
"When you have a lot of points before the end of the season, I think you only relax then. But we're not safe yet. You can go backwards quickly.
"This match is a turning point in the sense that we can hope for a top-10 finish if we win. And if it goes against us, we will have a complicated end to our season."