Pescara boss Giovanni Stroppa remains wary of sleeping giants Palermo ahead of Wednesday night's Serie A match.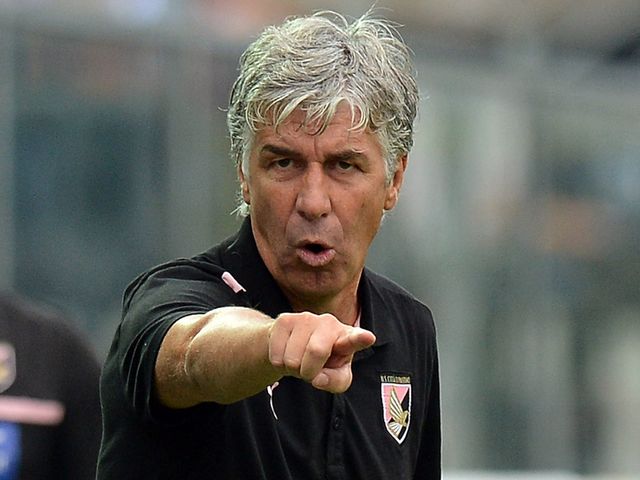 Gian Piero Gasperini may have made a losing start to life as Palermo manager with Sunday's defeat at Atalanta, but Stroppa insists it is only a matter of time before the ex-Inter Milan coach restores the Sicilian club to their former glory.
He told pescaracalcio.com: "Technical and tactical issues aside, they have a new desire and an ability to dominate on the pitch.
"They're a team that attacks as a unit, and for that reason we need to pay close attention to them.
"They play a lot of short passes and everyone's involved in the attacking moves.
"In the first half they could have had two or three goals against Atalanta and they seemed to be a team in good shape.
"If it's true that (Fabrizio) Miccoli, (Franco) Brienza, (Abel) Hernandez and (Josip) Ilicic are coming back then we have to be more careful and not allow them to dominate the midfield."
Promoted Pescara have found life at the top table to be unforgiving - losing to Inter, Torino and Sampdoria - and have just one point to their name thanks to Sunday's hard-fought draw at Bologna.
"Tomorrow's training session will be crucial," Stroppa added.
"There has been a steady improvement through all our games, if you ignore the Torino game.
"We have attacked our opposition well, we only conceded from a corner against Bologna.
"There was a spirit of sacrifice that we didn't have against Torino.
"The fact we have to play three games in quick succession could prevent us from recovering properly.
"Having zero points after three games has taken a lot out of us, but we've earned an important point and a bit of enthusiasm."
Tied on one point apiece, Palermo and Pescara have only been spared the ignominy of propping up the league courtesy of Siena's six-point deduction.
Gasperini is urging his players not to pore over the league tables but to focus their attentions on getting results on the pitch.
"Under no circumstances can we look at the championship," he told palermocalcio.it.
"We have to develop confidence in our play and we made positive steps towards doing that in Bergamo.
"We have great potential and continue to grow.
"We've improved the formation and are in better shape physically but there's still a long way to go."
---
Click here for a completely free £10 bet with Sky Bet
---