Freiburg coach Christian Streich hopes that his side will be rewarded for their efforts in Frankfurt on Sunday, not like they were in their last two games this week.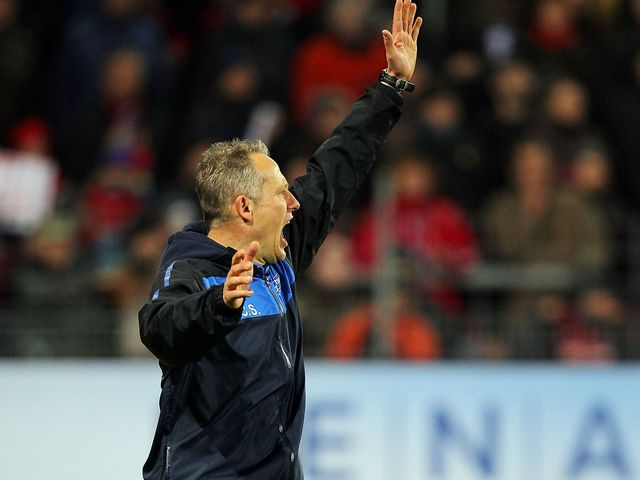 A 0-0 draw was followed by a 2-1 defeat at home to Werder Bremen in midweek and those results have confused Streich, who is questioning whether he has got his footballing philosophy mixed up.
"As far as I am aware, in football, if you play well, this increases the chances of you winning games," he said.
"If you play not so well, or bad, then you are more likely to draw or lose games.
"I think that one point from these two games - that is not what we deserved this week.
We should have got at least three points.
"Now if somebody were to tell me that we should play worse than we have done to win games, then I will change things."
Playing worse would probably be punished, though, by a side who have dropped only two points in their first five games of the season.
"Eintracht are a side who are currently playing euphorically," added Streich at the pre-match press conference.
"I like watching them too, they are a joy to watch."
Despite their excellent form, Frankfurt are still keeping their feet on the ground, according to their coach Armin Veh.
"I have said it a few times - we are happy and enjoying the moment, but we are not forgetting where we come from," he said.
"Of course the fans are allowed to dream, but we have to live in the here and now.
"If we win, then we will have 16 points and that will be fantastic."
Olivier Occean's goals have helped Frankfurt to second in the table, but the Canada international is a doubt on Sunday.
Freiburg are still without Jan Rosenthal, but the rest of Streich's squad is fit and available.