Booss Rene Girard hopes that his impending departure from Montpellier will not have a bearing on the club's fortunes between now and the end of the season.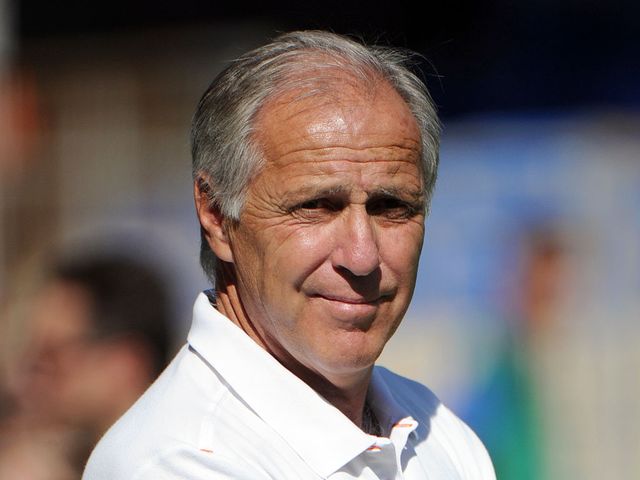 It was announced on Monday that former Nancy coach Jean Fernandez would be taking the reins from next season, although the decision to not renew Girard's contract had been taken some time ago.
And the outgoing coach is determined to keep his side motivated, despite admitting it may not be an easy task.
He told reporters: "The boss has decided to do it like that. That's his problem, not mine.
"I take care of my group, I try to keep up.
"Are these the best conditions? If you have an article and you know that the next day someone else will replace it, does that make you a good paper? I'm not sure."
But Girard is eager to be coaching next season, and added: "I am a man in great shape that still wants to achieve and continue.
"My journey does not stop in Montpellier. You turn the page and think of something else.
"Football is not what I am now, football is what I have lived for four years."
The 59-year-old will take charge of five more games for Montpellier, beginning with Saturday's trip to Ajaccio.
While the outgoing champions have little to play for, with their lingering European hopes all but extinguished, their hosts are in a relegation battle.
L'ours have not won in their last five games and now sit just two points above the drop zone.
And coach Albert Emon believes raised expectations may have had an effect on his players.
He said: "Last year the group started the season knowing that the task would be difficult for the first to the 38th day.
"This year, the difference is that we were expected to stay up. But to sustain a club, we must constantly look forward and never say that everything has been achieved."
---
Click here for completely free £10 bet with Sky Bet
---