English pair earn cards
Finland's Jani Haavisto and Northern Irish ace Daryl Gurney were joined by English pair Ian Walters and Louis Blundell in winning Tour Cards on Day Two of the PDC's 2013 Qualifying School in Wigan on Friday.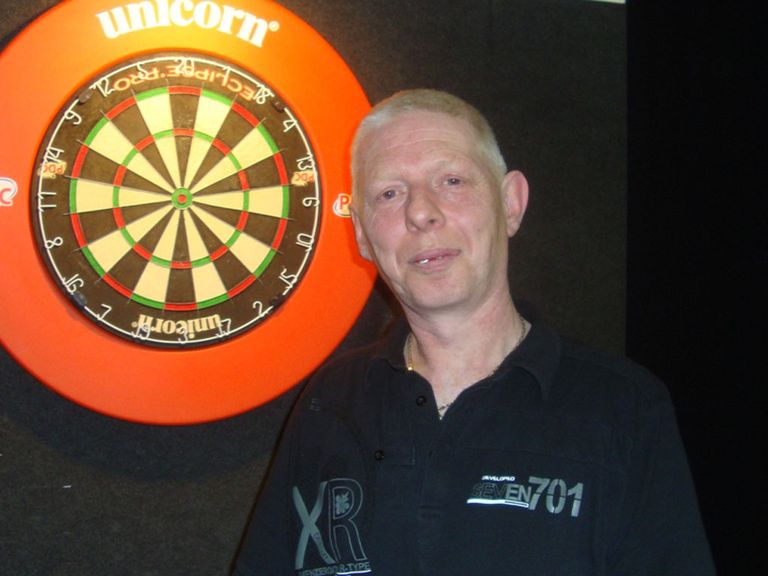 Haavisto and Gurney followed up their qualification for last month's Ladbrokes World Darts Championship by earning the chance to join the PDC circuit full-time this year as Tour Card winners.
Finnish youngster Haavisto, a 25-year-old electrician from Teuva, followed his success in finishing second on the SDC's Scandinavian Order of Merit in 2012 by defeating Birmingham's Colin Fowler 6-4 to win his Tour Card.
Haavisto also defeated young pair Adam Hunt and Sam Hill, Norway's Robert Wagner, Germany's Tomas Seyler, former Tour Card holder Prakash Jiwa and Lee Palfreyman on the day at the Robin Park Tennis Centre.
"I can't believe it yet but it's wonderful for me," said Haavisto. "To have qualified in two days is brilliant.
"The experience I got in the World Championship and playing in the SDC events, where I played a lot of big matches, was important for me.
"It will be nice to play for Finland in the World Cup next month and then I will play on the circuit - it would be great to make a career from darts, this is my dream."
Northern Ireland's Gurney, meanwhile, will also join the PDC circuit full-time after a 6-2 victory over Catford's Paul Amos saw him pick up a Tour Card.
Gurney won last year's Tom Kirby Memorial Irish Matchplay event and then overcame Robert Marijanovic and Andy Smith in the World Championship before losing out to Dave Chisnall in the second round at Alexandra Palace.
The 26-year-old from Londonderry had lost in the last 32 on Thursday, but made no mistake 24 hours later by seeing off Brian Startin, Scott MacKenzie, Keith Rooney, Kevin Dowling, Darren Johnson and Amos.
"I was struggling in some tough games early on today and I've not had an easy game in two days, so it's a big relief," said Gurney.
"I knew it would be tough because the standard of players at Qualifying School is very high and I've really had to work for every win I got.
"Maybe some of the players saw me on TV at the World Championship and they were trying harder because they knew what they were up against, but I didn't know many of my opponents and I just tried to play my own game.
"It's a new start for me now and I want to push on from here now because it's another stepping stone for me. The last six months has been great and I'm really enjoying it, and if you're not looking forward to playing the best players in the world then you shouldn't be playing darts!
"I want to be here, I want to play in the PDC and prove that I'm one of the best in the world."
Chorley's Blundell will return to the PDC circuit following a 12-month absence after he was amongst the four Tour Card winners on Friday.
Blundell showed fine form in dropping only one leg in victories over Darren Beveridge and Alan Derrett before defeating Adam Smith-Neale, Steve McNally, Marc Dewsbury and Shrewsbury's David Pallett to secure his Tour Card.
"I think I'm back where I should be now and it's brilliant," said Blundell. "I had a bit of luck in certain parts today, which you need, but this is a huge confidence boost for me. Once it clicked for me I knew I could go all the way.
"I'd not thrown a dart for nearly eight months or so but I started playing in some local competitions recently and when I saw the World Championship on TV I decided to have another go.
"I just want to get back to where I was, playing against the best players. When I was in the PDC before, I had beaten a lot of the top players and maybe I took it for granted, but I won't this time.
"My goal's to get into the World Championship because I was sat at home last month when it was on thinking that I should be able to at least qualify for that. The PDC gives you the chances and that's why I've come back."
Stockport-based publican Walters, 48, was the day's other Tour Card winner as he sealed a return to the PDC circuit with wins over Barrie Bates, Andrew Kavanagh, Marko Kantele, Ryan Harrington, Sam Hamilton and experienced Dutchman Edwin Max.
Walters competed in the 2007 UK Open and also played on the PDC circuit in 2008, but will now challenge full-time amongst the world's elite following his success in Wigan, where almost 300 players were in action on Friday.
"It feels amazing," said Walters. "The atmosphere inside the venue brought the best out of me and it's nice to know I've show what I can do.
"I've done 12 months on the PDC circuit before but I joined for the wrong reasons and I wasn't ready - my arm was ready but my head wasn't, but now my head is and that showed.
"I've got a few goals that I've set myself now, and firstly I want to qualify for the UK Open in Bolton because I've been there before in 2007 and it was a fantastic experience.
"I've got a bit left inside me so I know I can produce even better darts. I've played County darts for Lancashire but being from Stockport, you can always get a good game of darts there because there are a lot of good players in Stockport.
"For the last couple of years I've hit the board hard and got my confidence up, and that showed today.
"It's been a great experience and I recommend it to any player because if you're good enough to throw good darts at any level then you should test yourself at Qualifying School.
A further four Tour Cards will be awarded on Saturday as the remaining players return to the Robin Park Tennis Centre to compete in the third of four days at Qualifying School.
Players who lose from the last 64 onwards on each day also receive ranking points on the Q School Order of Merit, from which a further nine Tour Cards will be awarded following Sunday's final day of play.
Kevin McDine currently heads the Q School Order of Merit on 11 points, with seven players - including Pallett, Fowley, Amos and Max - tied on nine points behind him.
---
Click here for completely free £10 bet with Sky Bet & £5 free every week
---