Phil Taylor
The Power will be leaving his World Championship disappointment behind to chase his seventh Premier League title.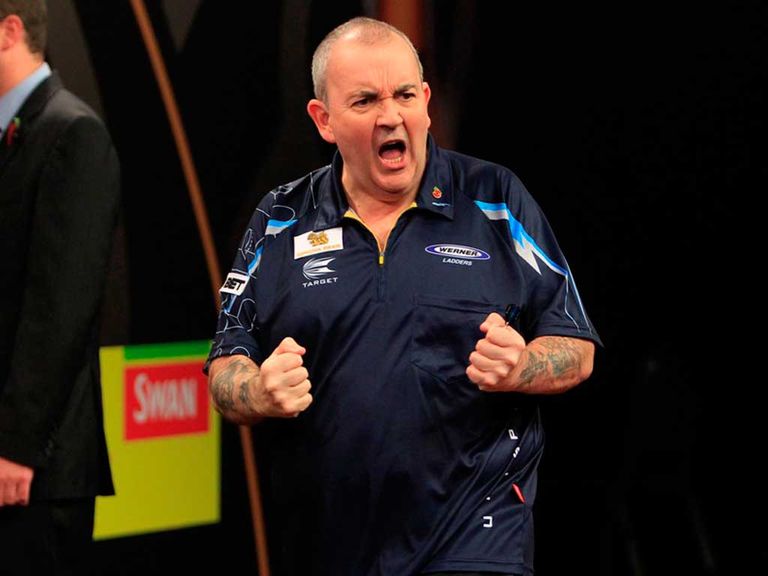 Major titles
World Championship (16 times), World Masters (once), World Matchplay (15 times), World Grand Prix (11 times), Grand Slam (six times), Premier League (six times), Las Vegas Desert Classic (five times), European Championship (four times), UK Open (four times), US Open (four times), Players' Championship Final (three times), World Cup (once)
Although Taylor lost out on a 17th World Championship title to Gary Anderson in January, he can look back on previous victories and comebacks to give him confidence ahead of this year's Premier League.
The 54-year-old picked up his first Premier League success in 2005 and continued for three consecutive years, before winning again in 2010 and 2012.
He made darting history in the 2010 final against James Wade by becoming the first player to hit two nine-darters in just one match.
After picking up his first World Championship win in 1990, he reeled off eight more during an incredible spell of dominance between 1995 and 2002. He then bagged another hat-trick between 2004 and 2006, and further titles would follow in 2009 and 2010.
However, after losing out in the 2011 and 2012 World Championships there was a feeling that his incredible run was over and Taylor seemed destined for a third straight blank when trailing Dutch superstar Michael van Gerwen 4-2 in the 2013 final.
Fact box
Date of birth: 13.08.60
Birthplace: Stoke-on-Trent
Nickname: The Power
World Championship best: Winner (16 times)
Walk-on music: The Power
But showing the incredible fighting spirit that has kept him at the top for so long, Taylor reeled off five straight sets to put his name on the trophy yet again.
Taylor, whose decorated CV also includes 14 World Matchplay titles, sits second in the current PDC Order of Merit. Twelve years ago Taylor also hit the first live nine-dart leg on Sky Sports during the 2002 World Matchplay.
In 2014, Taylor had a tough time adjusting to using new darts. He labelled the first six months of the year as the 'worst in his career', when he lost in the final of the Players Championship to Gary Anderson, a semi-final loss in the Premier League and a thrashing by the Netherlands in the World Cup of Darts.
One highlight included winning the World Matchplay final against Van Gerwen and he had good form in the latter part of 2014 after storming to his sixth Grand Slam of Darts title, averaging over 100 in every game.