Dhoni: Fletcher still in charge
Captain Mahendra Singh Dhoni insists India will present a united front in the forthcoming one-day series against England, with Duncan Fletcher "still the boss" despite Ravi Shastri's arrival as team director.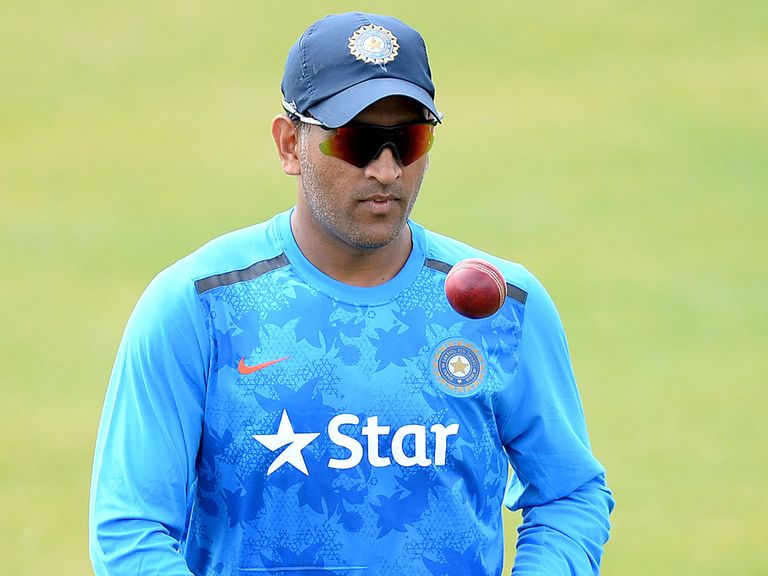 The tourists' descent to a 3-1 defeat, after losing the final Investec Test by an innings at the Oval last week, brought an immediate change to their management structure, with former all-rounder Shastri recruited in a new role.
The services of fielding and bowling coaches Trevor Penney and Joe Dawes have not been retained, as it seemed was originally planned, for the limited-overs leg of India's summer.
Former England coach Fletcher remains, still in pursuit of a first series victory back here in his new guise - after a fruitless tour in 2011 too - although his team did beat the hosts in last year's Champions Trophy final at Edgbaston.
Asked about Fletcher's status and his ongoing role at the World Cup early next year, after both he and Shastri played a prominent part in overseeing nets on the eve of the five-match Royal London Series, Dhoni was unequivocal.
"Definitely, Duncan will lead us into the World Cup ... he is still the boss," he said.
"We have Ravi, who will look into everything, but Duncan Fletcher is the boss. It's not as if his powers or his position have been curtailed ... still operations remain the same.
"We have a few other support staff who come into the dressing room, but overall the operation remains the same."
While Fletcher instructed on a chilly morning in Bristol in his trademark sun hat and sunglasses, Shastri's attire was notable for the lack of tracksuit and trainers - in favour of jeans and suede loafers.
If that was a departure from conventional coaching garb, Dhoni hints a hands-on management style can be expected.
"He is here to oversee the operations," he added.
"He is a very proud India cricketer, and at the same time very positive. He believes a lot in fighting and having the right instincts ... giving 100 per cent.
"He also speaks the same language, and can interact a lot with the players."
Dhoni anticipates some extra firepower in the opposition too over the next two weeks after the enlistment of Alex Hales as England's new 50-over opener alongside captain Alastair Cook.
"He is a fantastic batsman. He is a tall guy so he has a different reach," Dhoni said of Hales.
"He also plays the spinners well. It will be a good acquisition for the English side."
The India captain is well aware that England, en masse, will not be about to take his team lightly - despite the tourists' Test humbling.
The tourists' victory in last summer's global tournament will see to that.
"It's not (about) reminding them," said Dhoni.
"They know the history. They are quite intelligent ... when we last came here, we won the Champions Trophy.
"We have to stand up, take responsibility and back each other up.
"That will change the tough times we have had to successful times."