Dhoni defends day off
Mahendra Singh Dhoni will have limited familiarity with his surroundings when the fifth Investec Test gets under way - after an unexpected day off and then a washout.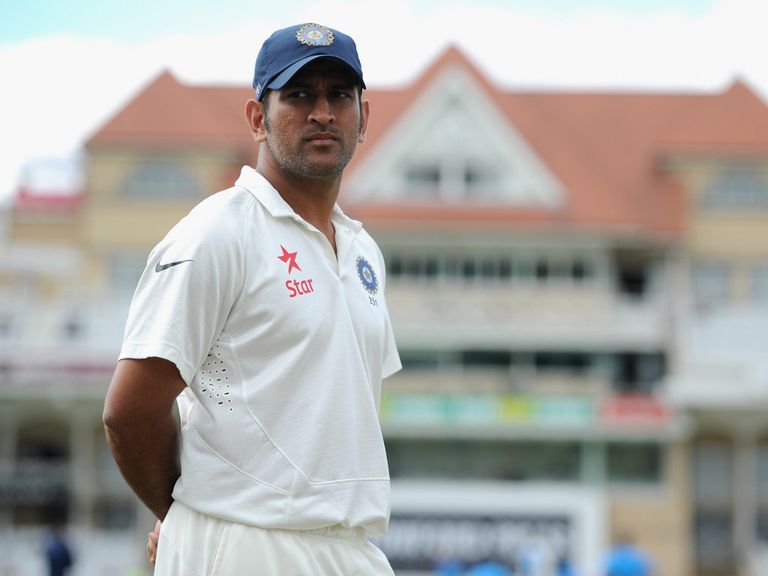 Dhoni was reluctant to discuss his sabbatical at his preview press conference 24 hours later, and then within minutes he was robbed of any outdoor practice when a thunderstorm broke over The Oval.
There were varying suggestions about how the India captain spent his Wednesday morning while team-mates were in the nets in preparation to battle back after successive defeats and with a series to salvage at 2-1 down.
Dhoni did not take the opportunity to specify whether, as reported, he was indulging one of his favourite hobbies on a nearby firing range.
Instead, he said: "It was personal. That's why it was a day off.
"I felt like taking a day off, and took one."
He does not believe his decision to take a break will prove any detriment to India's chances either.
"Three days before that, I was with the team - and we had enough team-building activities - so that one day off doesn't make much of a difference," he said.
Dhoni and India could nonetheless have done without the rain which forced them indoors on the eve of the match, as they try to address technical issues after being found out by England's seamers in helpful conditions at Old Trafford last week.
Virat Kohli has been notably short of runs this summer, and Dhoni said: "We all have our own technique and need to have confidence in our technique.
"I might be one of the batsmen with a horrible technique when it comes to Test cricket.
"It's all about adjustment for me.
"Still, you need to be aware of the limitations of the technique that you have."
As for Kohli, he added: "It is important for him to remain positive.
"If he can score runs in Australia or South Africa, there's no reason why he can't score runs in English conditions.
"You need to assess what you are doing differently or what bowlers are making you do differently.
"It's always that cat-and-mouse game between batsmen and bowlers.
"He needs to back himself and make sure that he is not getting into areas where is vulnerable."
One of India's tormentors has been James Anderson, with 21 wickets so far in the series to take him to within striking range of Ian Botham's all-time England career record tally.
Dhoni and Anderson have not always appeared to see eye to eye, specifically during the disciplinary process which followed the fast bowler's tiff with India all-rounder Ravindra Jadeja.
Even so, Dhoni admires Anderson's skill and competitive edge.
"He has a fantastic attitude on the field," he said.
"He is someone who can take wickets at any point of the game, and that really gives the edge to England."
India hope to be able to return fire, with Ishant Sharma reportedly fit again after the ankle injury which has ruled him out since his career-best bowling helped to put the tourists 1-0 up at Lord's.
The tall seamer is expected to return here in place of Pankaj Singh.