England can wrap up series
Dave Tickner expects England to go on and complete a 3-1 Test series win over India at The Oval.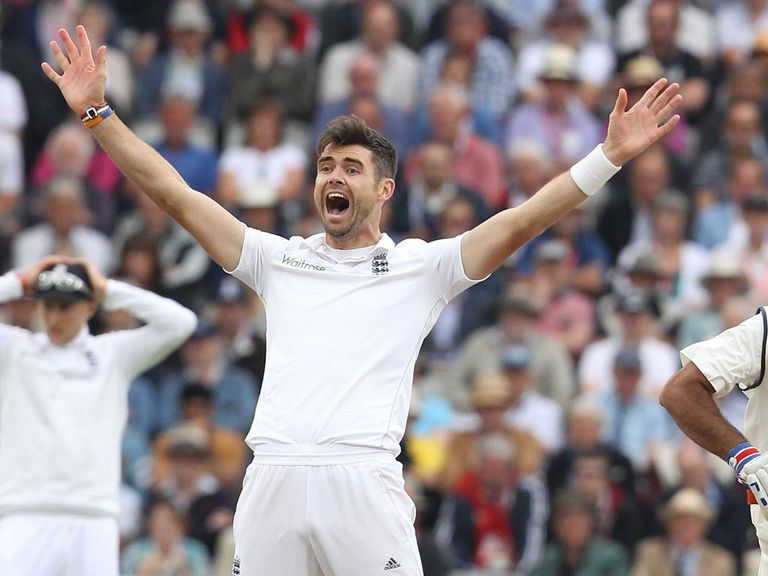 2pts England to win fifth Test - hard to see India turning things round after Old Trafford horror show.
3pts India's opening partnership to be under 26.5 - India have reached this mark just once in last six attempts.
In Alastair Cook's first series as full-time England captain, his side overturned a 1-0 deficit to beat India 2-1.
Now England look to have repeated the trick in what looked for large parts like being Cook's last series as skipper.
Defeat at Lord's left Cook clinging to the job via a combination of his own refusal to quit and the ECB's reluctance to sack someone so swiftly after they had gone to such extraordinary lengths to back him.
The turnaround in this series over the last fortnight has been simply startling. England looked a lost and broken team at Lord's, outplayed in tailor-made conditions and having gained a substantial advantage at the toss.
Since then, England have been near faultless and it is India who have collapsed. MS Dhoni's tourists now look every bit as hopeless and hapless as the 2011 rabble that were dispatched 4-0 when the great Strauss-Flower side was at its absolute peak.
The speed and totality of this turnaround should, in a way, serve as a warning; we should take care not to write off India too hastily in a series that has already witnessed such dramatic lurches one way then the next.
But in truth it is hard to see how Dhoni can lift his men to push for the victory they need to take something out of a series they largely controlled for the first two matches.
India were perhaps guilty of trying to protect their 1-0 lead, a tactic that can subconsciously allow negativity to creep into the play. At best they have looked desperately unsure how best to play any situation they have faced in the last two games.
The must-win nature of this game should help solve that, at least.
But if you're betting the match market, it's hard to argue for anything other than an England win here given the utterly one-sided nature of the last two games. A turnaround is not impossible, but it appears overwhelmingly more likely that the current trend will continue and a rejuvenated England will take out the series 3-1.
The forecast looks reasonably clear - it may not matter much in any case - and 11/8 is more than fair based on the evidence of the last two weeks.
The other bet I like is for India's opening partnership in the first innings to be under 26.5 at 5/6. India haven't got past that mark in their last four attempts and just once in the last six as their struggle to find a settled opening partnership continues. Their last three first-innings opening stands have been 8, 17 and 11.
James Anderson has, miraculously given the schedule and his workload, appeared to grow stronger as the series has gone on and is now full of confidence. Stuart Broad looks set to play after his horror facial injury in the last Test, which is another boost to this wager.
The final piece in the puzzle is the fact Gautam Gambhir has replaced Shikhar Dhawan at the top of the order. Both struggle desperately against the moving ball in England, but Dhawan is a dangerous, free-scoring opener; always a concern with a wager like this. He would only need to get a few boundaries away to have you in trouble.
Gambhir, though, is more watchful but just as vulnerable.
Against Murali Vijay - who has had a fine series but made just 30 runs in his last three innings - and Gambhir, this bet probably has a good 10 overs to run. The way Anderson and Broad have bowled with the new ball in the last two matches, I'll back them to make at least one breakthrough.