Ganguly backing for Cook
England captain Alastair Cook has found an unlikely supporter in former India skipper Sourav Ganguly, who believes the rest of the squad have failed to back their leader up when required.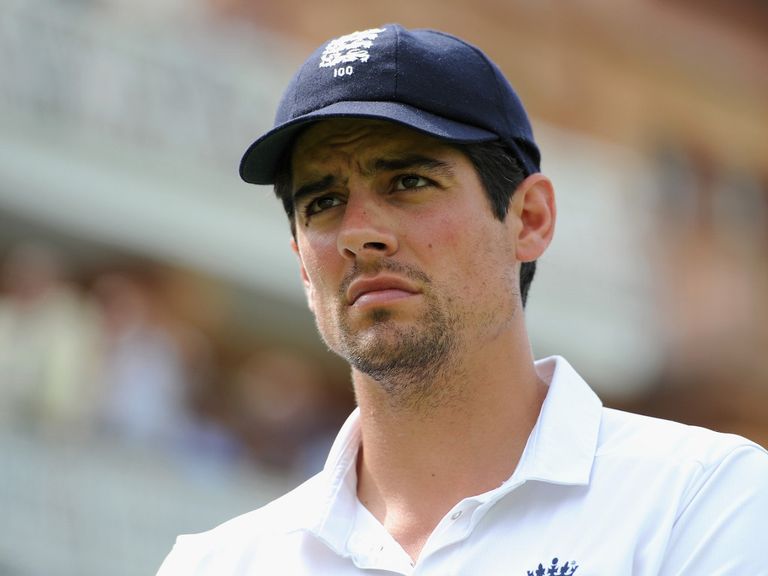 Cook's leadership has been widely criticised by those outside the England camp, with former captains Michael Vaughan and Michael Atherton calling for him to relinquish the role.
Things have not gone Cook's way this summer, including with the bat, and matters came to a head following their 95-run loss to India in the second Test at Lord's - England's 10th Test without a win.
However, the 29-year-old has retained his place in the team, announced on Tuesday, and the backing of coach Peter Moores ahead of the third Test, with Ganguly loathe to see a fellow captain shown the door.
The left-hander, who scored a century on his Test debut at Lord's, told the Times of India: "It might just be a blessing in disguise if captaincy is taken away from him but I am never a supporter of a captain being asked to leave.
"I don't know what will happen to his future as captain but the English selectors will be horrified at the thought of losing Cook the batsman.
"The selectors must also realise that a captain is as good as his team and they should focus on picking match-winners even if they may not have buckets of runs in county cricket.
"Team selection is a lot more than choosing good boys and yes men. It's about flair, guts and creating winning situations for the team. In this England team, I see no one other than Ian Bell capable of doing that."
Cook has maintained he is keen to see through the challenges of the so-called new era, which followed their Ashes defeat in Australia.
And Ganguly, who himself steered India through a few lean periods and had a much-publicised rift with former coach Greg Chappell, feels it will be a while before the changes yield rewards, adding: "Where does England go from here?
"They panicked after the Ashes and I just get a feeling that English cricket decisions depend on Ashes and that is so wrong. Yes, they were ordinary in Australia but some of the radical changes they have made will hurt them for a while now."