Dravid: Time for young stars
Rahul Dravid says India's young batsmen can make a real name for themselves on their forthcoming Test series with England.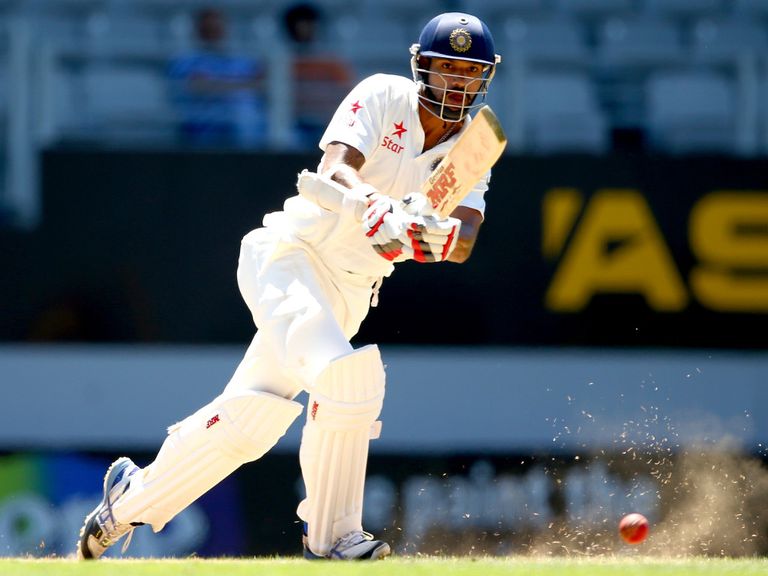 Hosts England and India both have a new look to their batting order, with England introducing the likes of Sam Robson, Gary Ballance and Moeen Ali to their top six.
Dravid – one of the greatest Test batsmen - will be working with India during the series and he says their rising stars need to prove they are worth the hype.
Shikhar Dhawan looks set to open in the opener at Trent Bridge. He averages 48 in his first seven Tests and India are hoping he could be the next big thing at the top of the order.
"I think the senior players will have to step up," Dravid said. "The key guys from each side will have to step up - it will be important for people like Virat Kohli and Cheteshwar Pujara and the bowlers, and MS Dhoni as well, if they have a good series it gives you a good chance to succeed.
"Having said that, both sides are filled with youngsters so it could be a series where some of the youngsters stand up.
"Personally, having only looked at the Indians, I wouldn't be surprised if there a couple of names in the batting department where, at the end of the series, we say 'wow, we could see these around for a long time'."
Dravid captained India to a 2007 tour victory in England with an experienced team that remains the last touring side to record a Test win at Trent Bridge.
"The key is going to be if you are able to take 20 wickets," he added. "When we won the series here in 2007 we were lucky enough to play the same bowling attack in all three matches and that made a big difference.
"Most of them have not played Test cricket here but they have been on 'A' tours before and played here in one-day cricket, including the Champions Trophy recently so a lot of them have been to this country before.
"That is an advantage that they do have. They are an inexperienced batting line-up, there is no doubt about it but they have had the opportunity to at least come and play in these conditions.
This is a great opportunity and a great learning experience.
"I know how much I learned from my first tour here in England, you went away from here a much better cricket for it, therein lies a great opportunity for these players
"I see potential for a lot of this team to be around for years to come and be a formidable batting force - these five Test matches will be a good test of that."
Watch the whole series between England and India live on Sky Sports.