ICC chairman to combat corruption
The International Cricket Council's controversial new chairman, insists the organisation will continue to battle corruption on his watch.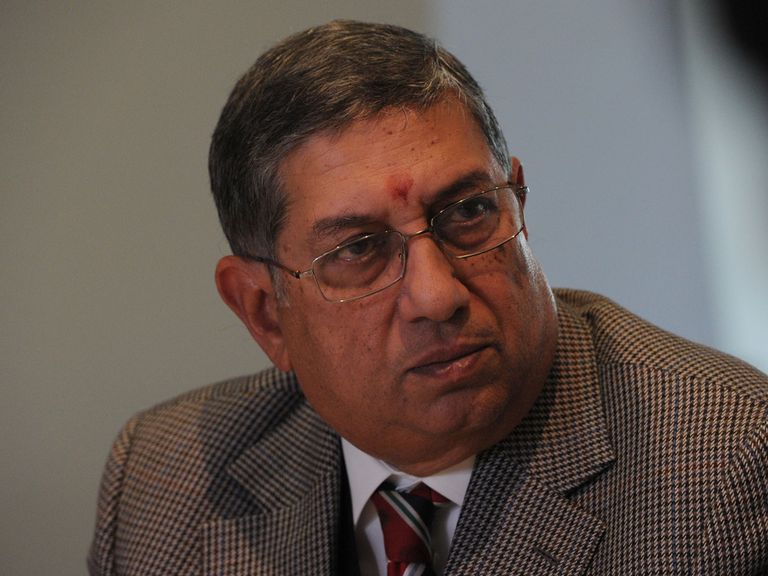 Narayanaswami Srinivasan was unanimously voted into the newly-created all-powerful role at last week's ICC annual conference in Melbourne, despite having relinquished his post as president of the Board of Control from Cricket in India following an inquiry into match-fixing in the Indian Premier League.
Srinivasan, owner of Chennai Super Kings, insists he stood down voluntarily, though he was also ordered to do so by the investigating Supreme Court.
Regardless, his involvement in the case - which extends to charges against his son-in-law Gurunath Meiyappan - makes him a highly divisive appointee at the head of the global game.
But, speaking to Indian broadcaster NDTV, he vowed the ICC would continue its attempts to clean up the sport.
"ICC's effort is to make cricket 100 per cent clean but ICC's Anti-Corruption Unit does not enjoy the same powers as law enforcing agencies around the world do. We will continue our fight though," he said.
"The code of ethics is being updated and players have started reporting the slightest approach. It is a step in the right direction but it is going to be a gradual step.
"ICC has done a good job in educating people and helping them learn more about how to avoid corrupt elements."
Srinivasan went on to reiterate his defence against suggestions of impropriety on his part in the administration of the IPL.
He added: "There are certain matters in the court and I can't speak on them. (But) I have not done anything to bring disrepute or tarnish the game."