Trott included in Bears squad
Jonathan Trott has been included in the Warwickshire squad of 13 for their LV= County Championship match against Nottinghamshire.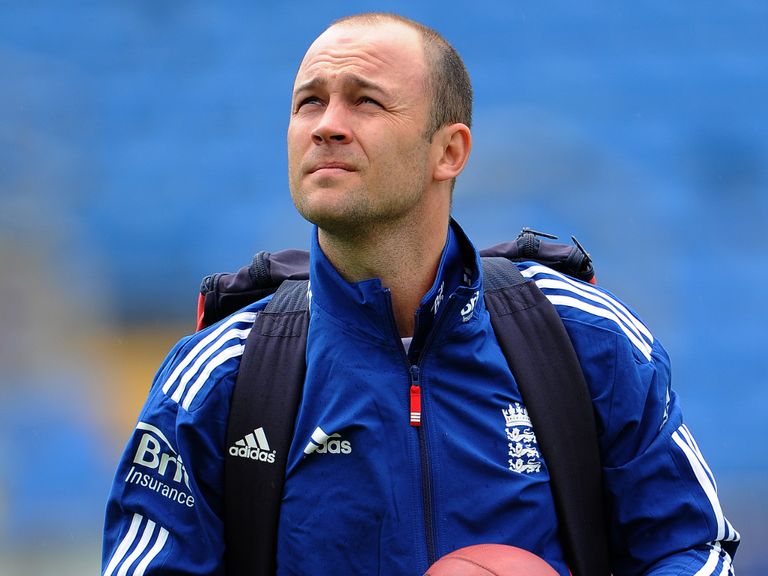 It was announced on April 18 that the 33-year-old was taking an "indefinite break" from the game after suffering a repeat of the stress-related illness which forced his early departure from the 2013-14 Ashes series.
On May 17 the Bears confirmed he had returned to training, but at that stage no timescale was placed on when the England batsman might return to playing.
However, Trott was named in the Warwickshire squad for the home encounter with Nottinghamshire.
Trott originally left the England camp after the first Ashes Test in Brisbane last November, but made a short-lived comeback at the start of the current county season.
He played first in a friendly for Warwickshire against Gloucestershire at Edgbaston, then a first-class match against MCCU Oxford University before featuring in his county's opening championship fixture against Sussex.
It was after that match, in which he scored 37 and 26, that he decided he could not continue.
A joint statement from the England and Wales Cricket Board and Warwickshire in April said: ''At the completion of the LV= CC match between Warwickshire and Sussex on April 16, 2014 - in which he played - Jonathan experienced a repeat of stress-related symptoms which were diagnosed during England's Ashes series in Australia in the winter.
''Jonathan will now undergo further treatment to assist with his long-term rehabilitation.
''Both parties confirm that their primary concerns are for Jonathan's health and well-being, and reiterate that they will continue to offer him their full support.''
Trott said at that time: ''It was with the best intentions and hope that I returned to cricket with Warwickshire.
''Much to my disappointment, since my first game, I have felt the same anxieties that occurred during my time in Australia.
''It is not fair on my team-mates or myself to continue when I am unable to function at 100 per cent. In order to play at the highest level you have to be at 100 per cent and be able to concentrate fully at all times. Sadly I am unable to do this.
''With this in mind I have decided it is best for all involved that I continue my recovery on the sidelines for the time being.
''I would like to thank Warwickshire and the ECB for their continued support through this time.''
Bears director of cricket Dougie Brown told the Daily Telegraph in May that Trott had returned to training, and he now appears to have recovered sufficiently to be included in their match plans again.
Trott has featured briefly for the county in the 20-over format this month, managing a single from seven balls in the Birmingham Bears' win over Northamptonshire on June 19.