Moore announces retirement
Derbyshire batsman Stephen Moore has announced his retirement with immediate effect.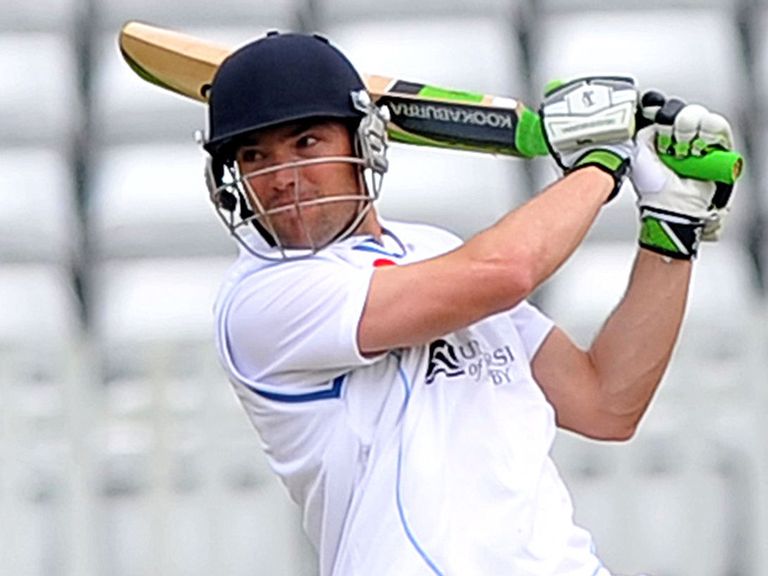 Moore, 33, was briefly touted as a Test prospect, never more so than when hitting a pre-Ashes century against Australia while on England Lions duty in 2009, but the call never came.
The Johannesburg-born player began his county career at Worcestershire before moving to Lancashire, where he won the County Championship in 2011.
He was released a year later, making Derbyshire his third and final county and is the club's top first-class run-scorer this season with 547.
Moore leaves the game with 9,390 first-class runs at 36.25 and 6.241 limited-overs runs.
Confirming his retirement to pursue career opportunities outside cricket, Moore said: "I can't speak highly enough of Derbyshire for the way they have handled my decision to retire, and for the warmth of my welcome and subsequent support for my family and I during my short stay at the club.
"The time is right for me to step down, focus on my career away from the game, and spend more time with my family.
Moore's exit was one of three announced on a busy day at the County Ground.
Richard Johnson, the former Warwickshire wicketkeeper signed at the start of last season, has been released by request having decided to pursue enter full-time education.
Academy graduate Peter Burgoyne, meanwhile, had his contract cancelled by mutual consent after deciding to take time away from the professional game to deal with stress-related issues.
"It's been a tough few months and a tough decision but I am really looking forward to playing club cricket again for a few months before making a decision about my future," said Burgoyne.