Mathews wants more than a draw
Sri Lanka will not be settling for a drawn series when they face England in the second Investec Test.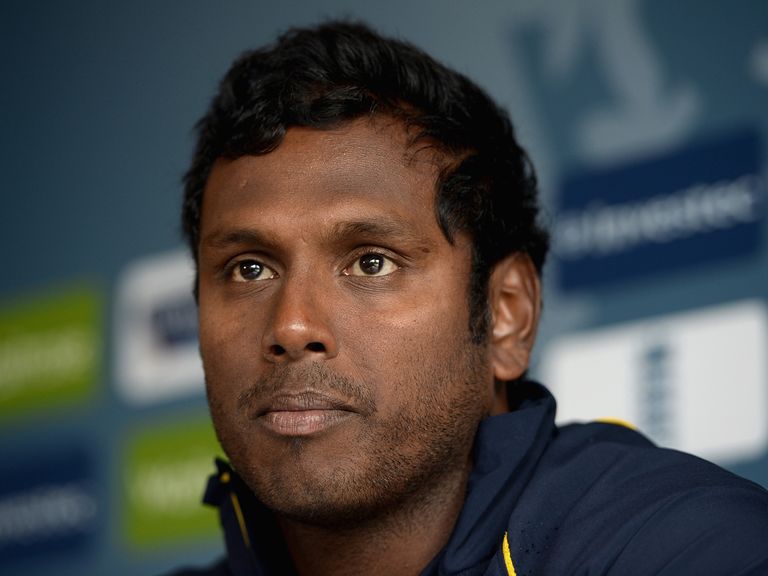 That was the message from captain Angelo Mathews on the eve of the series decider at Headingley.
Sri Lanka held on nine wickets down in the fourth innings at Lord's and if they managed a repeat in Leeds it would represent an impressive return for the tourists, who have often floundered in English conditions.
Sri Lanka have won just two Tests away to England, losing and drawing six apiece, but all-rounder Mathews is approaching the game in positive spirits.
"If we can win the game, that's what we're looking for, not really a draw," he said.
"We can't really predict anything, we've just got to go out there, play positive cricket and try to win.
"Those little situations where we have to toughen up - there will be so many situations like that over the next five days - and we'll be looking forward to it.
"If needed, we'll try to change our plans and tactics a little bit, but all in all our strength is to keep it line and length and bowl in those good areas.
"Test cricket is all about challenging people. It's about thinking a step further than the batsman. If we have to make those tactical changes we will."
Mathews boldly asked England to bat first at Lord's, a gamble that saw the hosts post 575 for nine declared.
But the 27-year-old will not be afraid to do the same again if the situation arises.
"You never know, there is a bit of grass on the wicket," he said.
"But you can't say anything until game day. You can never predict a wicket 100 per cent.
"We have to assess the wicket first. I still can't decide on that but tomorrow after looking at the wicket I should be able to."